HTC's One M9 promo clips starring Robert Downey Jr. take weird to the next level. Watch all 10 here
27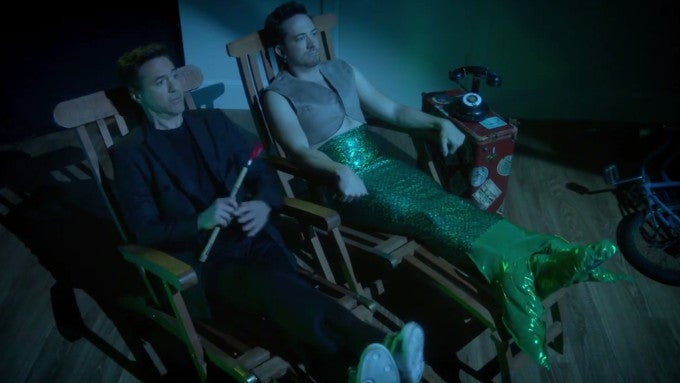 Back in the beginning of March, right after the
HTC One M9
was
officially unveiled at MWC 2015
, we were treated to a nice
promo
for the new phone, narrated by none other but Mr. Robert Downey Jr. himself. Seems his contract with the company was not just for that one clip, however, as HTC has now released a series of 10 shorts that are meant to promote its new flagship.
The clips don't seem to have any connection between them, though, by the time the final one rolls out, it is implied that they do. As for what stories they are triyng to convey – we honestly have no idea. Each short is a different type of artistic weirdness – you know, the type where something is so weird it makes you cringe, yet it's so unique that you can't stop watching it until it's done. Well, prepare for a lot of that.
The HTC One M9 should start shipping in the US
around the 25th of March
, while the 31st of March is the date when it's expected to hit
countries around the world
. The handset will be covered by HTC's new
"Uh-Oh" insurance policy
, which promises a single replacement unit, should you break your One M9 within the first 12 months of using it. If you do not make use of the Uh-Oh program, HTC will give you $100 towards the purchase of a new HTC One next year (M10?).