HTC One A9: all you need to know
19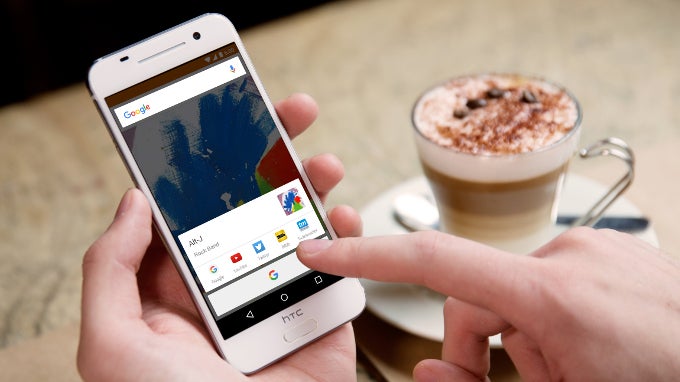 If it looks like a duck, swims like a duck, and quacks like a duck... well, no, it's not an iPhone: it's the HTC One A9.
Just as the proverbial duck, the One A9 is a shameless rip-off that could easily be mistaken for the Apple iPhone in terms of outwards appearance, but look at it in more depth and you'd find HTC's DNA there.
The next big thing for HTC
HTC's One A9 is not an expensive phone: quite the opposite. At $400, the new One A9 is nearly 50% cheaper than the iPhone 6s. This does not stop it from having huge aspirations to be one of the best-looking affordable phones that makes no compromise when it comes to features: first to ship with Android 6.0 Marshmallow and first with the new Snapdragon 617 chip. HTC seems to have also hugely improved the camera and the One A9's 13-megapixel main camera comes with optical stabilization, sapphire lens and great expectations.
Hands-on, specs, price and release date
We take a hands-on look and tell you all about the feel and all important initial impressions about the HTC One A9 here.
Facts and features
We have also dived deeper to look at all the new and notable features of the One A9. No phone is perfect and that's why we also sum up the things that could have made it a better phone, and look at why it could turn out to be an even better phone than the eerily similar iPhone 6s.
HTC One A9 against the world: comparisons
The One A9 is not alone: it arrives in a world of fierce competition between not just Android phones, but also iPhones and a new crop of Windows handsets. What is its place in this big, wide world? We explore this right below.
HTC One A9 carrier availability
Good news is that the HTC One A9 will be available on the four major US carriers, and we give you all the details right below.