HTC EVO 4G LTE launch date is being delayed due to shipments being stuck at customs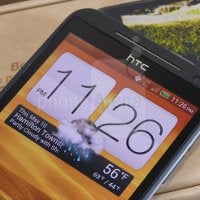 Unless you were in bed super early last night, you probably didn't hear about the news that went down last night regarding the
HTC One X for AT&T
and
HTC EVO 4G LTE for Sprint
– as the two devices are
currently in limbo and stuck at customs
.
As we're all well aware by now, the
HTC EVO 4G LTE's
launch date has been
inked in the books for May 18th
, which is a mere two days away, but after last night's big news, it might no longer be the case. Instead, HTC has given indication that the highly anticipated launch of the next EVO is
going to be delayed
partly because of this whole fiasco – as shipments of the handset are stuck at the moment over at customs.
Adding more truth to the reality, Sprint has
stopped taking pre-orders
for the smartphone through its own web site, and on top of that, the previously known May 18th launch date isn't being mentioned whatsoever anymore. Meaning, it's looking like a delay is in the works for this baby. Nevertheless, Sprint hasn't come out to one-hundred percent verify the claims about the EVO 4G LTE being delayed.
Maybe this thing might be settled before the 18th, so that's probably why Sprint has yet to go ahead and confirm the allegations about a delay? Still, it could be that they're playing it cautious at this point, considering nothing is set in stone, but either way, we're certain that a lot of people will be saddened if a delay is actually going to happen.
source:
Wall Street Journal
via
Phonescoop