Google sued over issues with the microphone on the original Pixel and Pixel XL
14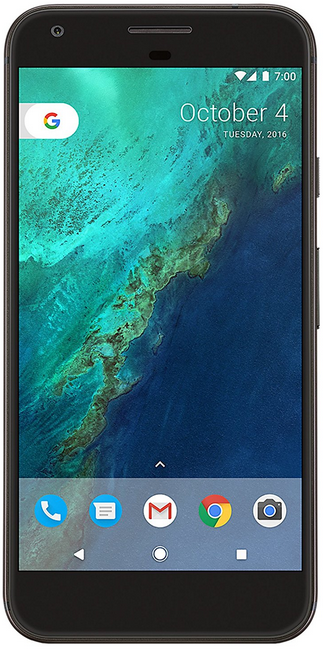 Some units of the Google Pixel had microphone problems
When it rains, it pours. Earlier tonight, we told you about
a lawsuit filed against Google's Project Fi MVNO
alleging that Google charges subscribers for data that is used over Wi-Fi. Now comes word that the search giant is being sued over problems with the microphones on the original
Pixel
and
Pixel XL
units, which were launched in 2016. The suit, which has Class Action status, was filed by attorneys at Girard Gibbs LLP.
This is the same firm trying to recruit Pixel 2 and Pixel 2 XL owners for a Class Action suit
that would be filed against Google, LG and HTC.
At issue are the multitude of problems that
Pixel 2
and
Pixel 2 XL
owners have experienced with the display and speaker on their phones.
When the Pixel and Pixel XL launched, immediately some owners complained that people on the other end of their phone conversations could not hear them. Eventually, the thread on the Google Support Forum dealing with this issue reached over 800 posts. Google said that there were two reasons for the problem. A hairline crack in the soldering of the audio codec was responsible for some of the microphone problems, and a faulty microphone was to blame for the remainder. Google, however, said that less than 1% of Pixel and Pixel XL handsets suffered from either problem. On some units, all three microphones were out of commission.
Interestingly, the two named plaintiffs never did return their Pixels to Google to be fixed, or to be replaced. The attorneys at Girard Gibbs LLP say that the replacement models shipped by Google, carried the same issues with their microphones as the original models had. Will Google settle,
like LG recently did with a Class Action suit that covered bootlooping
problems found on several models? Or are we in for a real fierce legal contest. Most Class Action suits pay little to the plaintiffs even if they win, but the case involving LG paid off handsomely for members of the Class. The latter had the option of receiving $425 in cash, or a $700 rebate following the purchase of a new LG phone.
source:
FastCompany
via
AndroidCentral