Lawsuit claims that Google MVNO Project Fi charges for Wi-Fi usage
2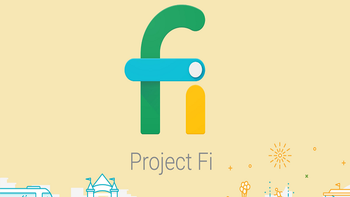 According to a lawsuit filed in San Jose district court in Northern California by Gordon Beecher, Google's Project Fi hybrid MVNO has been charging subscribers for using Wi-Fi. The MVNO allows its subscribers to make calls and consume data using Wi-Fi hotspots. When out of range of these hotspots, subscribers can connect in the U.S. with the Sprint, T-Mobile or U.S. Cellular 4G LTE networks. The suit charges Google with unfair business practices, false advertising in violation of California law, and breach of contract.
According to Beecher's complaint, which is seeking certification from the court to become a class action lawsuit, Google is allegedly taking credit for all data that a Project Fi customer uses, even data that travels over Wi-Fi. If true, this would inflate the bills being paid by Project Fi subscribers. Google charges Project Fi members $20 per month for unlimited talk and text, and $10 for each GB of data that the customer expects to use for the month. With
the new Bill Protection plan, an individual never pays more than $60 a month for unlimited service
. This is a sliding scale, and for an account with 6 people, each person never pays more than $30 a month for unlimited service.
Beecher claims in his complaint that Project Fi overcharged him $200 during his first three months, for data that Google did not provide. Similar complaints have been discovered on the Project Fi support forum, and on Reddit.
"This means that Google takes credit, and bills customers, for data delivered over the customers' home networks and public Wi-Fi connections that are available to the customer independent of Google and its mobile data partners. Google bills users for data obtained through alternate connections even if Google is not providing access to that data service and in many cases the customers are paying the third parties who actually provide the service."-Complaint filed by Gordon Beecher
You can check out the complaint (via pdf) by clicking on this
link
.
source:
TheRegister