Google "graduates" Glass out of Google X labs, Explorer Project shuts down, what is next for Glass?
9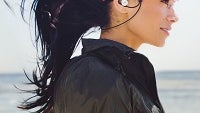 If you have been pining about whether or not to get on the Google Glass Explorer train, you are running out of time as Google will stop selling Glass on January 19th.
Glass, which was hatched and has been run from the secret Google X labs, is leaving its nest and going to another "nest" (pun intended) to be run as a standalone entity. Glass chief Ivy Ross will report to Tony Fadell, who co-founded the internet connected thermostat Nest, acquired by Google last year.
Google X is not organized to run its projects in perpetuity, so a change was going to happen sooner or later. Rumors have circulated that the second of edition of Glass has been in the works and will be
powered by an Intel chipset
.
Glass has seen selective adoption in the consumer (ultra-geeks and developers) segment, as well as in commercial applications. For nearly two years, Glass has been a source of intrigue and controversy. Developers and early adopters like it, but use-cases have been challenging and it looks like lately developers have been putting
Glass on the back burner
.
Privacy advocates have been losing their cool over the whole idea of someone having a camera mounted on their heads whether the camera was on or not. The whole thing has led to
physical confrontations
and some establishments
banned Glass
from being worn.
While Glass will no longer be directly sold after the 19th, Google still has plans to get a consumer wearable of this form factor in the market. While Glass will continue to have to work at finding a consumer market for itself, we think there are a number of vertical commercial applications where Glass will fit right in.
sources:
AP
and
CNET