Woman says she was attacked and robbed outside San Francisco bar for wearing Google Glass
23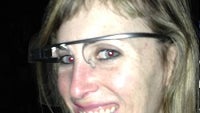 As progressive and forward-thinking most believe San Francisco to be, it is a city grappling with tech revolution just like any other municipality. The same goes for all the people that liver wherever they live.
The Haight-Ashbury part of the city is among the more liberal minded, but not the most tech-centric. So while Sarah Slocum was at Molotov's bar last Friday night, wearing Google Glass, the reception from those around her was mixed.
While she was showing a couple friends and a few enthusiastic folks how Glass worked, Slocum said a couple women confronted her, then a guy ripped the Glasswear off her face. Then someone stole her phone and her purse. She later recovered the Glass which had video of the guy swiping them off her face.
A fight broke out when a guy insulted Slocum and then her companion responded with fists of fury. Slocum probably did not do herself any favors at that point when she started recording everyone jeering at the boxing match that had ensued.
The moral of the story is that while Glass is undeniably cool, it is certainly not an accessory to be worn everywhere. While there is no expectation of privacy in public places, that does not mean we should throw tact into the wind.
source:
CBS San Francisco