Google Glass developers are reportedly losing interest in the device
37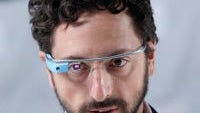 Are developers losing interest in writing apps for Google Glass? Some have changed their focus from one wearable to another. Take Twitter, for example. The company apparently stopped work on its app for the connected specs, and started working on one for Android Wear powered smartwatches instead. Twitter's decision to back away from its Google Glass app is not unique. Of 16 firms working on a Google Glass app, nine have decided to call it quits, according to Reuters. Those that gave up did so because of a perceived lack of customers or because of the limitations of Glass.
The outlook for Google has changed. Instead of predictions of it becoming a widespread consumer hit, analysts are now calling for the wearable to become a niche device. Some of the original Google Glass wearers, known as Explorers, have been selling their devices on eBay for half of the original $1500 price. The broad consumer launch of Glass, scheduled for this year, has been pushed back into 2015.
Google has hopes of selling Glass to the enterprise. Its Glass at Work initiative has resulted in bulk sales of the device with a 2-for-1 price tag. Still, Google remains committed to an eventual consumer launch. Glass Head of Business Operations Chris O'Neill said, "
We are completely energized and as energized as ever about the opportunity that wearables and Glass in particular represent
."
Part of the problem is that there is already a stigma attached to the wearing of the device. Because those wearing Glass have the ability to take pictures and videos of random people who are unaware that they are being recorded in photographs or video, some who wear the device are being called "Glassholes".
Google Glass has also been banned by several restaurants
, concerned about the privacy of their patrons.
"It looks super nerdy. I'm a card carrying nerd, but this was one card too many."-Shevetank Shah, consultant
source:
Reuters