The Seattle bar that banned Glass over "privacy concerns" has security cameras watching you
45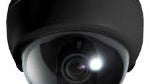 Which is the more present privacy risk: a camera that you may not be able to see that is recording you secretly, but keeps a "limited" record, or a camera that is worn on a person's face with a red light on it, that could connect to the Internet? It's not a question that has a clear answer, but the Seattle bar, the 5 Point Cafe decided earlier today that the latter was far more nefarious, because apparently Google Glass poses more of a "privacy concern" than the security cameras in the bar.
As we reported earlier, the 5 Point Cafe has decided to preemptively
ban Google Glass
because, as the owner said, it's a place where people want to go, but "don't want to be secretly filmed or videotaped"... except for the security cameras in the bar of course.
We called up the 5 Point Cafe
and subtly inquired as to whether the establishment has security cameras. We were told that
the bar does have security cameras, but "the tapes only go back a day and a half"
.
There is a limited history on the security cameras, but that seems to fall under the "secretly filmed or videotaped" category, and that footage could be put on the Internet just like anything recorded by Google Glass. Glass may have an easier path to putting video on the Internet (presumably), but we'd give the "secretly filmed" advantage to the security cameras rather than the weird looking glasses with the red light on them.
So,
if you're going to visit the 5 Point Cafe, just be warned that although Google Glass is banned, you'll still be videotaped the entire time you're there.
Of course, if you wear Glass, you may be on the line for an "ass kicking". That sounds a lot like the
fearmongering
we talked about before, or just an attempt at free marketing for the bar.