Google Nexus One 3G issue will not be fixed via software update
23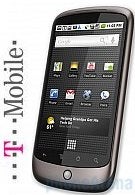 The spotty 3G connection issue has been plaguing the
Google Nexus One
since the very launch of the handset
and even though there were
some suggestions
, it has never been
really fixed
. Of course, users have been hoping for a software fix all along, but such has not been released by neither Google, nor T-Mobile, and it now seems that Google has finally spoken on the matter... for one last time. Judging by a post in Google's support forum, the company is no longer investigating this issue and advices users to try changing their location or the orientation of the phone. Yeah, thank you Google, we could figure that out ourselves and judging by the numerous complains - it doesn't work.
Okay, let's try it one more time, just in case. Switching the Nexus One's orientation... nope... going to the other room... nope, still no solid 3G signal. Well, it doesn't work.
Here's the complete post by the Google employee - don't hate the messenger, he's just doing his job:
"Hey guys,
I've seen some recent speculation on this thread about an OTA to improve 3G connectivity and I want to give you an update on the situation.
While we are continuing to monitor user feedback regarding the 3G performance on the Nexus One, we are no longer investigating further engineering improvements at this time.
If you are still experiencing 3G issues, we recommend that you try changing your location or even the orientation of your phone, as this may help in areas with weaker coverage.
-Ry Guy"
Google Nexus One Specifications
|
Review
source:
Google Support Forums
Thanks, mrbill!