Google Meet is now more engaging thanks to the latest update
1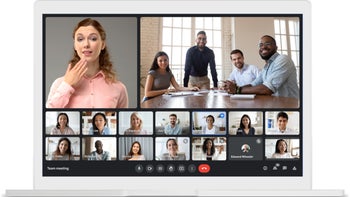 It's not the first time
that Google Meet is getting a refreshed look, but if you're using the app, you'll be happy to know that this time it's got a handful of new features too. Most of the improvements revealed today by Google will be available starting next month, so if you don't see them now, that's the reason.
First off,
Google Meet
will soon be able to accommodate more content and others' video feeds on the screen. A new option to pin and unpin Meet windows has been added too. Google announced that this specific feature will be expanded further to allow users to pin multiple tiles on their screen.
More importantly, Google Meet users will be able to resize, reposition or hide their own video feed to make room for others people's video feeds. Also, starting this month, Google will add a Data Saver to the Meet app, which will limit data usage on mobile networks.
The upcoming update will also add a new AI feature called Autozoom, which should help others see you more clearly by zooming in and positioning you squarely in front of the camera. Sadly, Autozoom will be available to Google Workspace subscribers in the coming months.
Last but not least,
Google announced
that it will add the ability to replace the background with a video to help maintain privacy. Initially, three options will be available for Google Meet users to choose from: a classroom, a party, and a forest.
While many of these changes aren't yet available in Google Meet, keep your eyes peeled for these new features in the coming weeks.