Dark mode starts showing up in Gmail for Android
5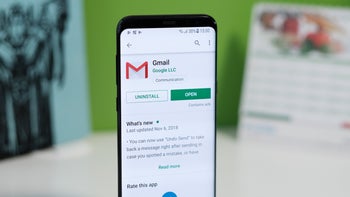 Gmail
is one of the not so many Google apps that hasn't yet received a proper dark mode. Meanwhile, Drive,
Keep
and Google's app have all received the highly-anticipated dark theme so that everyone can enjoy it.
Well, it looks like Google is working hard to make Gmail users happy as well.
AndroidPolice
reports the long overdue dark mode is starting to show up in Gmail for Android. Unfortunately, it's not yet correctly implemented and lacks a toggle that would allow users to disable or enable it.
Gmail is probably one of the most popular
Google apps
for Android devices, so it's kind of a bummer that the Mountain View company didn't think that it should implement a dark theme yet, while other less used apps have been treated with a dark mode a long time ago.
Apparently, the dark mode appears in Gmail v2019.06.09, so if you have this specific version installed on your Android smartphone, you might sporadically enjoy the new implementation of dark mode, at least until a full-fledged version will be released.