Global smartphone shipments post 7.7% gain year-over-year in Q3; Samsung on top with 25.6% share
34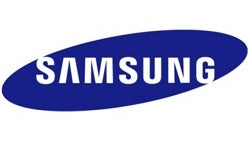 According to Digitimes Research, smartphone shipments for the third quarter of 2015 rose 7.7% year-over-year during the period. That means 331.9 smartphone units were shipped from July through September. Sequentially, the gain amounted to 10.5% from the second quarter. For the current quarter, the research arm of Digitimes expects shipments to reach 396.8 million phones. That would be a 20% gain sequentially, and a 10.1% gain year-over-year. If that forecast is correct, for all of 2015 smartphone shipments would hit 1.326 billion units.
For the third quarter, it was Samsung and Apple still numbers one and two, respectively. Sammy was responsible for 25.6% of smartphones shipped world-wide during the three months, while Apple was next with 14.5%. Huawei captured third with its 7.4% slice of the smartphone pie. Lenovo (4.8%) and LG (4.5%) had a close battle for fourth and fifth place.
Xiaomi's 3.8% share of the Q3 global smartphone market placed it sixth, followed by BBK (3.5%), TCL (3.3%), Oppo (3.2%), ZTE (2.5%) and Sony (2%). Microsoft's 1.7% share placed it 12th. The rest of the top 15 included Meizu (1.7%) Coolpad (1.5%) and Asus (1.4%).
When you talk about Samsung, your thoughts usually go right to its latest flagship phone. Currently, that would be the
Samsung Galaxy S6
, images of which you will find below.
source:
Digitimes