Which Galaxy Note 20 color should you get?
8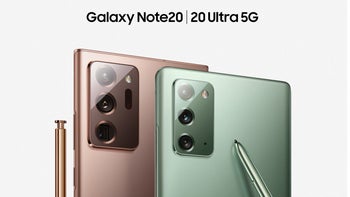 Samsung
announced the gorgeous-looking, highly-anticipated Note 20 series to much fanfare. Packing impressive specs and sleek design, the
Note 20
and
Note 20 Ultra
have captured the attention of the public, and many are now considering getting one as their next daily driver.
This year, Samsung has decided to ditch the Aurora colors of 2019 and has opted for a more mature color palette. The color choices seem pretty straightforward, but there are some subtle nuances of each color which can complicate picking the best Galaxy Note 20 color for you. This article will attempt to help you choose and maybe even give you some ideas on which Galaxy Note 20 color might suit you best.

All Samsung Galaxy Note 20 and Note 20 Ultra colors:
Mystic Bronze – the signature color of the Note series
Mystic White – available with 128GB Note 20 Ultra only
Mystic Black – available only with the 512GB Note 20 Ultra
Mystic Gray, Mystic Green – available with Note 20 only
Mystic Red, Blue, Pink – colors expected to be exclusive to Korean carriers
Galaxy Note 20 and Galaxy Note 20 Ultra in Mystic Bronze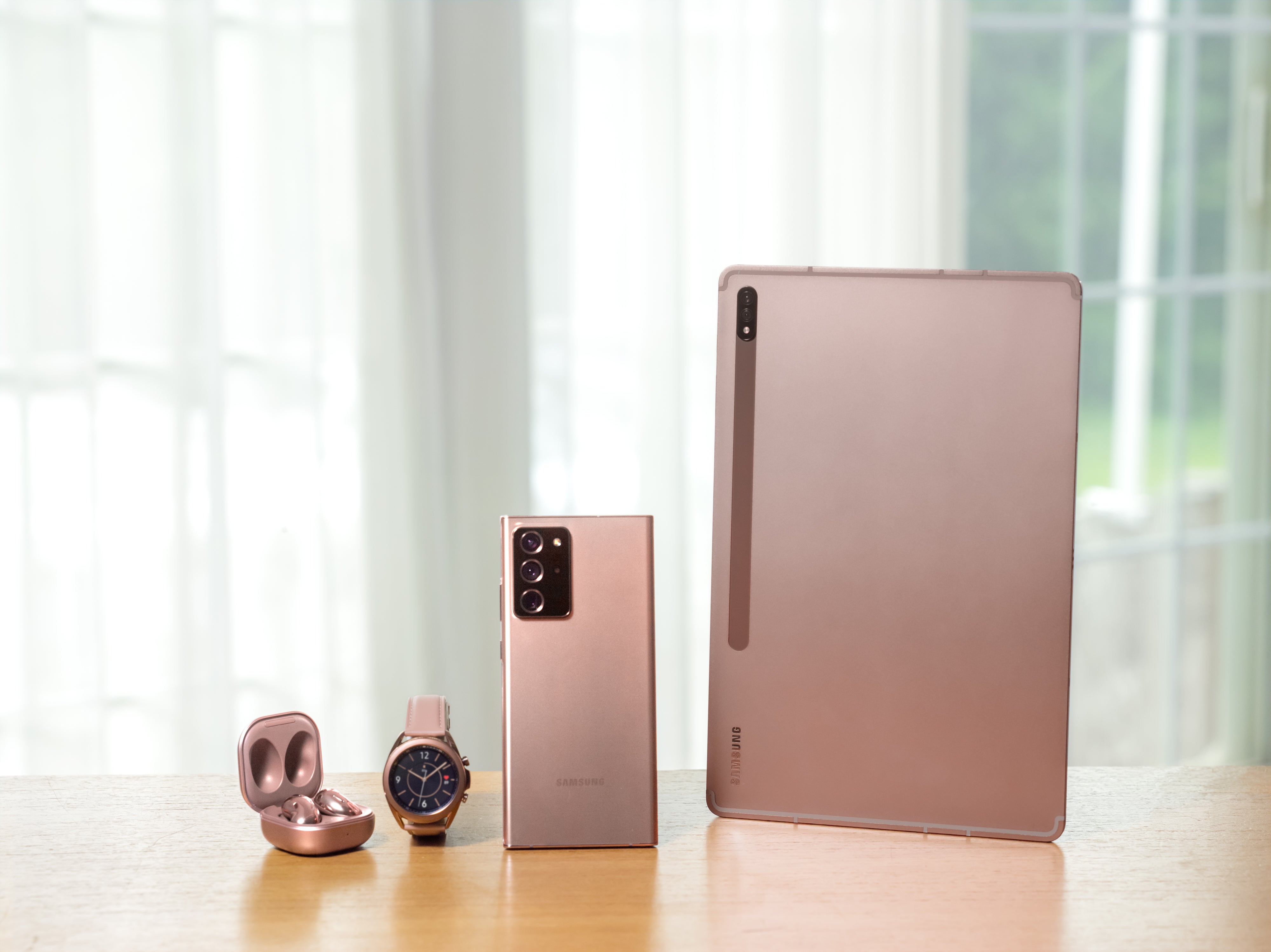 Matching Mystic Bronze Galaxy Note 20 and Galaxy Watch 3, Buds Live and Tab S7+
Of course, we are going to start with the signature color for the Note 20 series – the impressive Mystic Bronze color. This color is timeless, it's neither trendy nor old-fashioned, and it's most likely going to be the most popular Note 20 color.
It looks stunning, without being gaudy or pretentious. This color will look good in any lighting conditions, and if you happen to like your smartphone to be different and look modern, sleek and gorgeous, this color option is for you.
It has a beautiful satin matte finish and the metal frame of the Galaxy 20 is painted with a matching bronze tint. The S Pen is also in the same color.

However, it's important to highlight that the bronze has a predominant pink-ish tint to it and in some lighting conditions, it may look even more pink than bronze, so keep that in mind if you're considering this color.

Another important detail about this color is that if you want to get the Watch, Galaxy Buds Live and your Galaxy Note 20 to match colors, this is the only option you can pick.
Galaxy Note 20 in Mystic Gray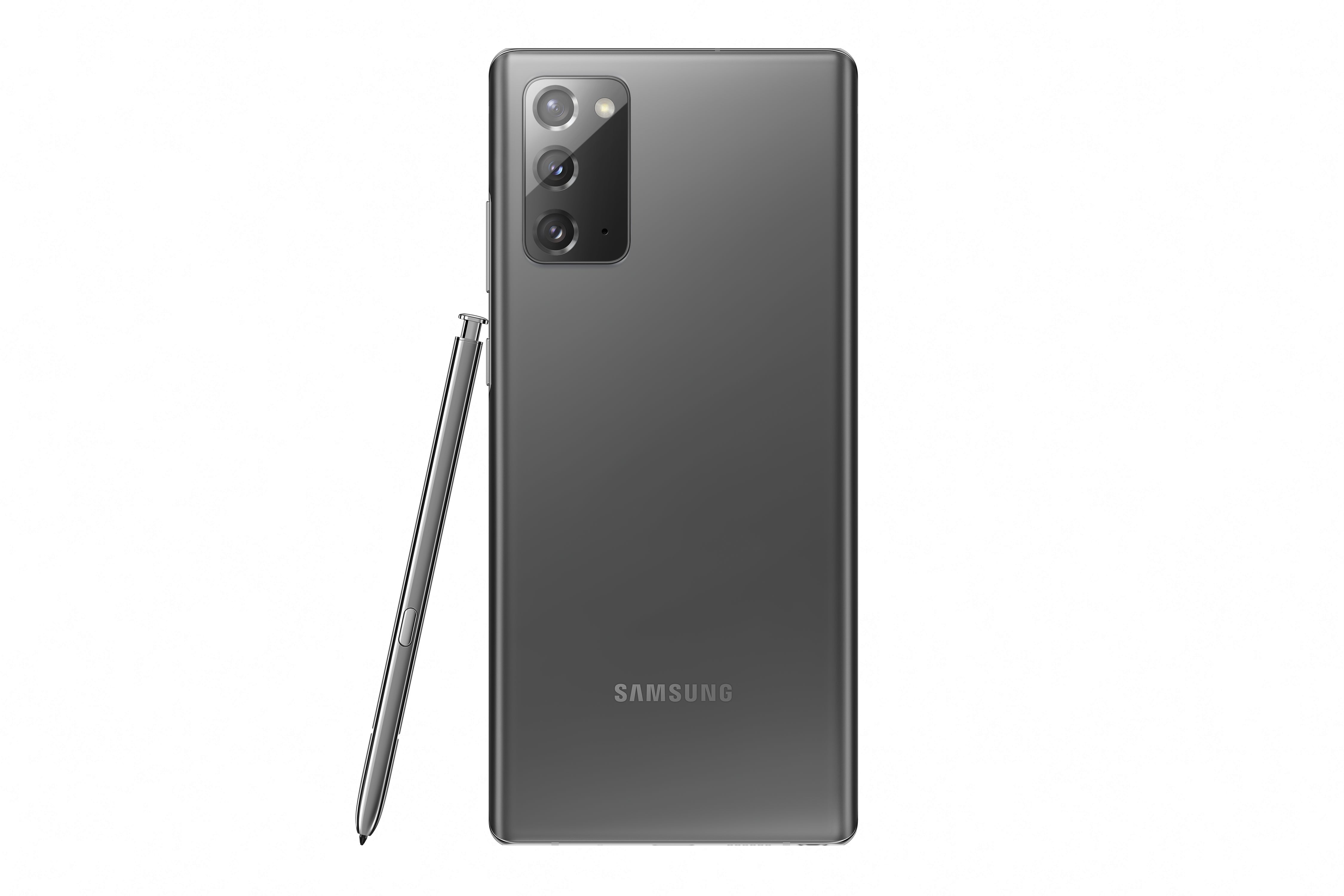 This is a more conservative color, available only for the Note 20 and not the Note 20 Ultra. If you don't want to show off your smartphone too much, this option may be for you. It's with a satin-inspired matte finish and looks good, although to some it may seem a little too simple. However, less is more for some people and if you happen to be in this category, you will definitely enjoy the subtle premium vibe this color option gives off. The metal frame of the Galaxy Note 20 is also painted in a matching color for a sleek effect.
Galaxy Note 20 in Mystic Green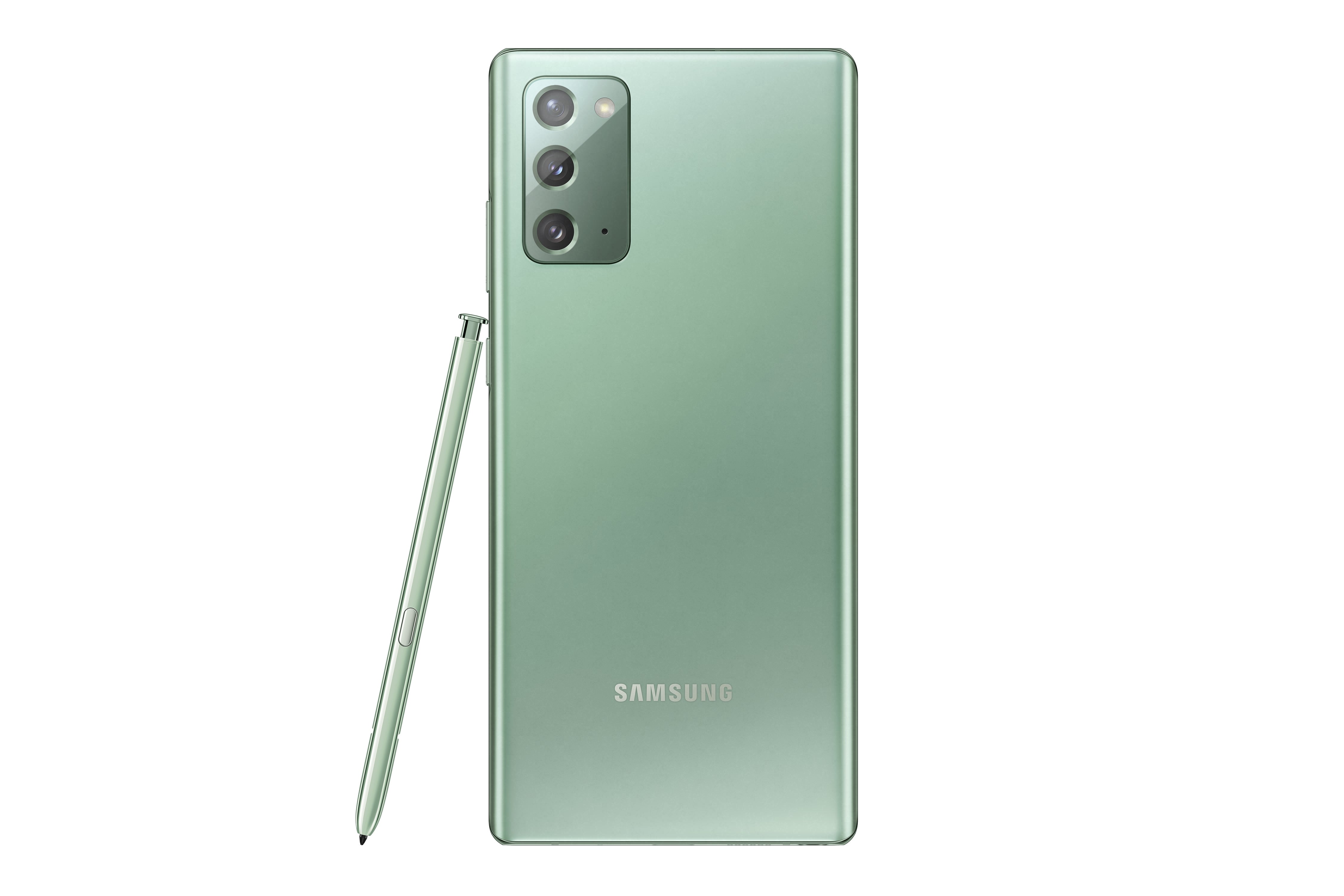 The Mystic Green is also available only for the Galaxy Note 20, and not the Ultra. This color, although subdued, is another great option if you're looking for a color that sparks interest and draws attention. The camera bump also looks great in a similar green tint. Its soft matte finish looks first-class, making the Note 20 polycarbonate back look and feel premium, despite not being glass.
Galaxy Note 20 Ultra in Mystic Black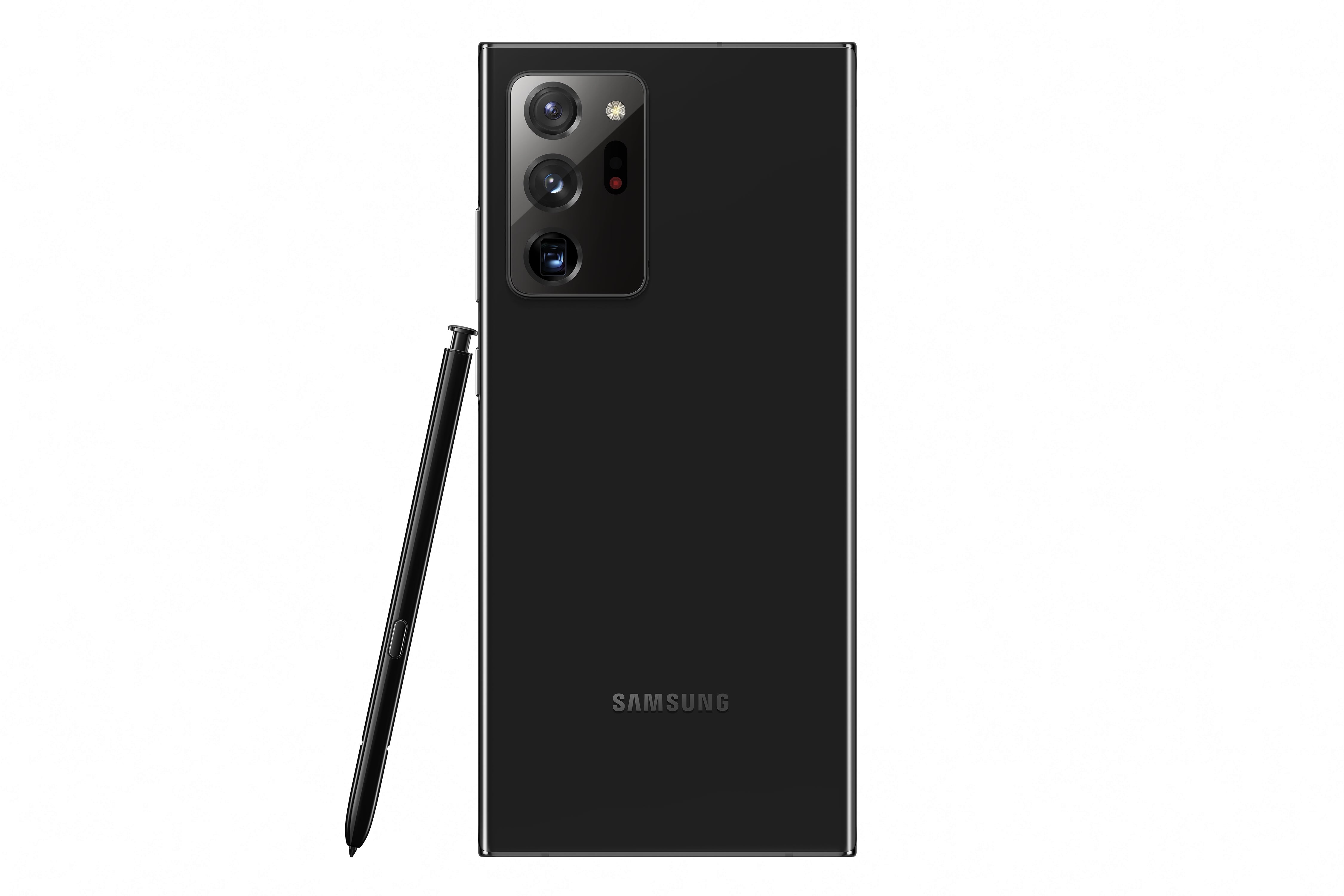 The Mystic Black is only available for the Galaxy Note 20 Ultra. For a certain period of time, you could get the 512GB version only in this color, but that's no longer the case. The Mystic Black is more like a dark gray color, beautifully slimming the smartphone. It looks classical and conservative. The black also blends quite well with the camera bump and the metal frame of the phone, also painted in the same color. Black is elegant and great for people who like their smartphones stylish and sleek.

Unfortunately, it's glossy glass back makes it a perfect fingerprint magnet, and you have to take this into consideration if you're looking into this color option.
Galaxy Note 20 Ultra in Mystic White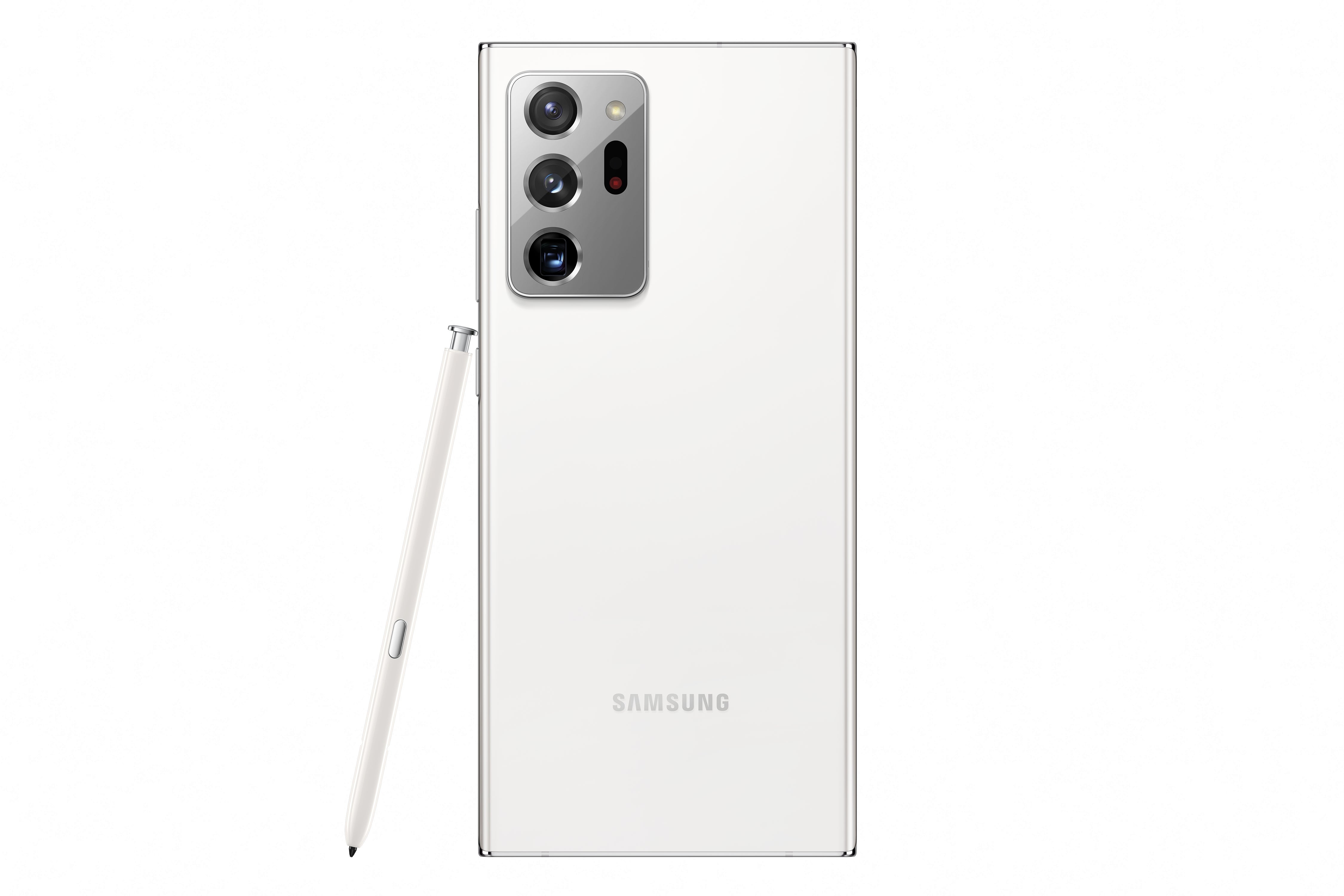 You can choose to enjoy the Galaxy Note 20 Ultra in Mystic White as well, as long as you're fine with 128GB of storage. It's also a pretty conservative color, but it never goes out of style. The white color is bright, elegant and simple, and definitely looks good in any light. The camera bump and the metal frame of the smartphone are painted in a silver tint and contrast quite nicely with the glossy white back. Its white so obviously fingerprints smudges won't be as visible on it, compared to the black option.

The white can look good if you're into a conservative look, or into a bright and optimistic style, and also if you would love a different, but not gaudy, smartphone. We definitely recommend it if you're unsure whether you will get tired of the bronze color or if the black seems way too simple for your liking.
Exclusive Galaxy Note 20 colors: Red, Blue, Pink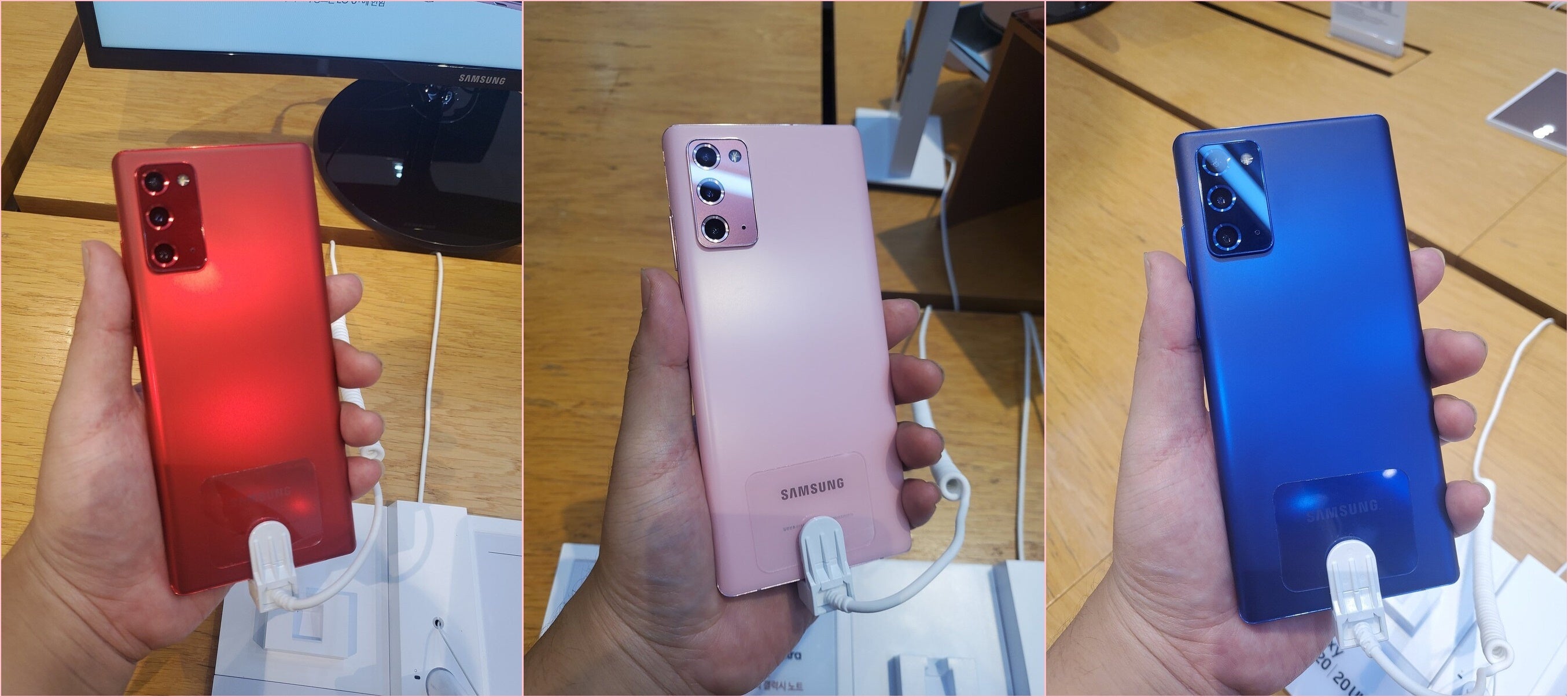 South Korean carriers might get some Galaxy Note 20 exclusive colors such as Mystic Red, blue and pink, but there is no information yet on whether or not these colors will be available for purchase in the US or Europe.