Fitbit CEO: Apple Watch has had 'no material impact' on sales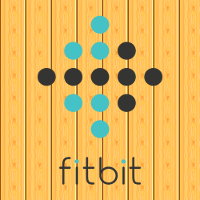 When the
Apple Watch
was finally released to market back in April, many saw it as a potential threat to successful wrist-worn gadgets like the
Fitbit
. Sure,
Apple Watch
is more of an all-rounder whereas the Fitbit and similar products like the uber-cheap
Xiaomi Mi Band
focus almost squarely on fitness. But since Apple tends to cause a stir when it drops an entirely new product, there must have been at least some concern over at Fitbit HQ. Judging by the company's recent results call, though, those touting the Watch as a Fitbit killer may have jumped the gun, with strong third-quarter earnings solidifying the Fitbit range as
the dominant force
.
Upon the introduction of Apple Watch, Cupertino swiftly
removed Fitbit from its online store
, having been a third-party reseller of the market-leading fitness band for some time. At that point, it seemed like the proverbial gloves were off. But as Fitbit head honcho James Park expressed to investors on Monday, the two firms are gunning for
"very different segments in the market"
, adding that Apple Watch's release has had no
"material impact"
on his company's business.
Indeed, Fitbit's Q3 revenue has jumped 168 per cent year-on-year to $409.3 million, which amounts to a lot of watches given the $60 to $250 price range of the hardware. To be more precise, Fitbit pushed 4.8 million devices during the third quarter of this year, and while Apple still refuses to furnish us with Watch sales stats, one suspects that figures in Fitbit's league would probably have been shared by now.
The jury's still very much out on the smartwatch. Despite the fast-moving nature of the mobile scene, it remains a fledgling idea that, generally speaking, requires much development and innovation. There are already dozens of wrist computers available -- few of which seem to have offered enough to impress the wider connected market -- with the Fitbit being one of the few notable exceptions. While Apple Watch has unquestionably brought more attention to this emerging product group, it -- like scores of others -- still arguably lacks that
necessity factor
.
Will Apple Watch 2, 3 or 4 give the likes of the Fitbit some food for thought? Perhaps. But for now, Apple has priced itself out of contention for most casual users, and since Fitbit serves a purpose having identified its demographic, the latter will surely continue to thrive.