IDC: Apple is now the second-largest wearable maker, Fitbit holds throne for now
38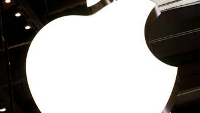 According to market research firm IDC, Apple is now the second largest wearable maker in the world, after just a single quarter of market activity.
The report claims that Apple shipped 3.6 million Apple Watch units during the second quarter of the year. With Apple choosing not to disclose the actual sales, the estimation provided by IDC is a very educated guess on the commercial performance of the Apple Watch. Apple is now thought to have shipped more wearables than any other company in the world except Fitbit.
Fitness band maker Fitbit is estimated to have shipped about 4.4 million wearables during the second quarter, a huge improvement over the 1.7 million wearables shipped in Q2 2014. According to the IDC, Apple now has a share of just under 20 percent of the wearable market. Fitbit, the company that used to control a share of 30 percent of the market, has seen slice reduced to 24.3 percent in the past year.
China-based Xiaomi is in the third place, with 3.1 million wearables sold in the quarter and a share of 17.1 percent. Garmin, with 0.7 million units shipped during the quarter, and Samsung with 0.6 million complete the top 5, although their shares of the smartphone market only add up to 7.2 percent.
Although Apple's contribution to the growth of the wearable market appears to be notable, it's far from being the single growth driver. The wearable market as a whole has grown 232 percent year-over-year in terms of shipment numbers. IDC estimates that 18.1 wearables have been shipped in Q2 2015, a big improvement compared to the 5.1 million estimated for Q2 2014.
Note that the IDC report includes shipment numbers for both fitness bands as well as devices that the firm refers to as "smart wearables", which are devices that can install third-party apps. According to the firm's estimates, Apple dominates this segment of the market, and one out of three devices in the "smart wearables" category is an Apple Watch. Those are definitely not bad numbers for a first-generation device which is priced starting at $299.
Lookin forward, there are multiple trajectories that are of interest to us. On one hand, we'll be very curious to learn if Apple can snag up the lead in the wearable market. On the other, it remains to be seen if other smartwatch makers such as LG, Samsung, or Sony will be able to compete with the Apple Watch in terms of commercial performance.