Federal Appeals Court upholds Judge Koh's injunction on Samsung GALAXY Tab 10.1
33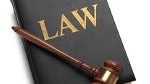 Friday, Samsung had to settle
for a split of two rulings coming from the U.S Federal Appeals Court
in relation to the pair of preliminary injunctions that Judge Lucy Koh had imposed last week on the
Samsung GALAXY Tab 10.1
and the Samsung GALAXY Nexus. It was the latter that has
won as much as a two-week reprieve as the Appellate Court reviews the lower court ruling on the handset
. The order from Judge Koh that forced Google to remove the phone from the Google Play Store, said that the model had infringed on Apple's unified search patent. As we told you, a software update is supposedly heading for the phone which will remove the offending functionality.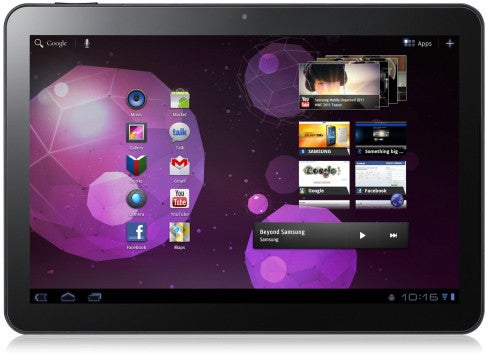 Samsung GALAXY Tab 10.1
The ruling from the U.S. Federal Appeals Court on the Samsung GALAXY Tab 10.1 upheld Judge Koh's injunction on the tablet. Samsung's attorney's unsuccessfully asked the court for a stay on the injunction, but they will have to settle for the split. Considiering that the Samsung GALAXY Nexus is still a top-selling handset while the Samsung GALAXY Tab 10.1 has been replaced with the Samsung GALAXY Tab 2 (10.1) sequel, one could argue that the Samsung legal team did its job.
Samsung and Apple have been going at
in courtroom battles covering 10 countries
. The Samsung GALAXY Tab 10.1 has been at the heart of many of the overseas legal fights which resulted in Samsung
offering a redesigned tablet called the Samsung GALAXY 10.1N
in some of those countries. The Korean based firm,
which just announced that they will report second quarter operating profits of $5.9 billion
thanks to their smartphone division, has been accused by Apple of "
slavishly
" copying the design of the Apple iPhone and Apple iPad in its Samsung Galaxy line. The case involving the Samsung GALAXY Tab 10.1 is in U.S. District Court, Northern District of California as Apple Inc v. Samsung Electronics Co Ltd et al, 11-1846. The Samsung Galaxy Nexus case is in the same court and is case No. 2012-0630.
source:
Reuters