Samsung to report record operating earnings of $5.9 billion for second quarter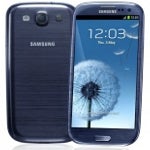 "Europe is our biggest consumer electronics market and we may have to initiate cost cuts and product price increases should the euro fall further from the current level. Our smartphones are flying off the shelves, with some outlets reporting 40-60 percent sales growth, but that's distorting the overall trading outlook which is more challenging due to the weak global economy and a weak euro."-Anonymous Samsung executive
Korean tech giant Samsung is planning on reporting second quarter earnings on July 27th. Many of the products that the company sells are under pressure thanks to a global economy that remains difficult to maneuver. But thanks to continued strength in sales of its Galaxy line of smartphones, Samsung says
it will report record second quarter operating profits of 6.7 trillion won ($5.9 billion USD)
. That is an impressive 79% jump over last year's second quarter number and met expectations of 23 analysts.
Strong sales of handsets have enabled that division to double profits while other divisions producing chips, and electronics for consumers, are battling tough times. The recent launch of the Samsung Galaxy S III has been a world wide success with
one analyst calling for 19 million units sold in the quarter
. The 6.7 trillion won operating profit is
14.5% above the prior record set in the first quarter
. Revenue is expected to come in at 47 trillion won ($41.4 billion USD), below forecasts of 50 trillion won.
"Revenue is below our forecast, which suggests price pressure was more severe than had been expected in products such as televisions and home appliances. Earnings will be stronger in the current quarter as sales of the high-end Galaxy S III will increase dramatically and drive the telecom division's earnings to above 5 trillion won."-Nho Geun-chang, analyst at HMC Investment Securities in Seoul
Despite the success of its handset line, Samsung shares have tumbled 15% in the last two months.
source:
Reuters