FBI refuses to allow its iPhone hacking system to be shared with Apple and others
18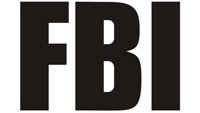 Yesterday, a statement from the FBI proved that the agency has no desire to share the method it used to crack open a deceased terrorist's
Apple iPhone 5c,
with Apple and the rest of the public. The FBI said that it doesn't know enough about the method used to unlock Syed Farook's iPhone to submit for review through the Obama administration.
Apple and the public could have learned how the phone was unlocked had the hacking method been submitted by the FBI for the Vulnerabilities Equities Process. By failing to submit the hacking method, the system remains unknown to Apple, who worries that it will fall into the wrong hands and compromise the security of every iPhone in use.
While an exact accounting has never been released, an off the cuff remark by FBI Director James Comey
suggests that the G-men spent $1.3 million to unlock the phone
. Law enforcement had hoped that information inside the phone would lead them to a person or group who helped Syed Farook obtain the huge arsenal that he had built up. It also hoped that the phone would contain a list of possible targets that the terrorist was looking at. Officials believe that after gunning down 14 inside a San Bernardino office building on December 2nd, Farook and his wife were on their way to other sites before the police stopped their rental car and gunned down the pair on a San Bernardino street.
While a court order was issued demanding that Apple unlock the phone, Apple said that it would have to
develop a new version of iOS to do the job
, since it was unable to break into the phone itself. Apple's defiance forced the FBI to seek a third party to help them unlock the device. On the eve of a courtroom showdown with Apple,
the FBI was approached by a group that helped them crack the phone
.
FBI officials said that while nothing was found inside the handset, the lack of such information actually
was important to move the investigation forward
.
source:
CNET