FBI finds another way to get into Farook's Apple iPhone 5c; Tuesday's court hearing is vacated
57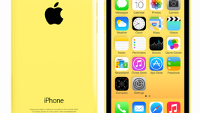 A court hearing scheduled for tomorrow between Apple and the Department of Justice has been cancelled. The DOJ was seeking to have Apple comply with a court order that required it to open the
Apple iPhone 5c
belonging to deceased terrorist Syed Farook. Apple has been saying that the only way to unlock the device and give the government the information it wants, is to
build a new version of its OS which it dubs Govt.OS
. But there is plenty of risk in doing that. If the code gets into the wrong hands, every iPhone user on earth will no longer be able to count on the device being a secure place to store personal information.
The DOJ believes that
Farook's phone could contain the name of a possible accomplice,
or other targets that Farook and his wife were looking at. The couple killed 14 people in an office building in San Bernardino, and were themselves killed hours later by a hail of police bullets during a shoot out with cops.
The cancellation of the hearing came about after the DOJ announced that it had discovered a way into the iPhone 5c without requiring Apple engineers to build a new OS. This afternoon, a court filing made by the DOJ revealed that an outside party showed the FBI how it could unlock Farook's iPhone. Testing is still required to make sure that this method doesn't compromise the data on the device, and Apple wants to chat with this third party to find out how he is able to unlock the device. Apple is no longer under any obligation to help the DOJ obtain the information inside the phone.
:"On Sunday, March 20, 2016, an outside party demonstrated to the FBI a possible method for unlocking Farook's iPhone. Testing is required to determine whether it is a viable method that will not compromise data on Farook's iPhone. If the method is viable, it should eliminate the need for the assistance from Apple Inc. ("Apple"" set forth in the All Writs Act Order in this case.-DOJ court filing
Keep in mind that if true, this is not a victory for the DOJ and a loss for Apple. It is a win-win as the government gets the data it was looking for, and Apple doesn't have to put the security of its customers at risk. Apple never said that it wouldn't turn over information involving this case; indeed, the company had already turned over information to the DOJ involving Farook. The company was fighting to keep its customers' information safe.
source:
BGR
Recommended Stories