FBI: Farook's phone turns up important data to help the investigation
16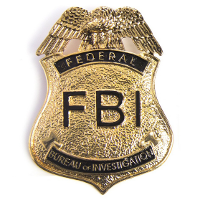 According to those familiar with the investigation, the
Apple iPhone 5c
given to Sayed Farook by the San Bernardino County Public Health Department to help him at work, has actually helped the FBI tie up some loose ends. The phone revealed that Farook was not in touch with ISIS supporters, nor was there any encrypted communications transmitted during a certain time period that had the FBI concerned.
Information found on the phone, which was
unlocked without Apple's help by hackers at the request of the FBI
, allowed the government to lessen their concern about 18 unaccounted minutes for Farook and his wife covering the date that they killed 14 inside a San Bernardino office building. Law enforcement officials thought that Farook could have used the missing time to meet up with co-conspirators, but that possibility has been eliminated thanks to information taken from the phone.
Despite an earlier report that claimed
opening the iPhone 5c yielded no useful information
, FBI investigators have now confirmed that there was data on the phone that they did not previously have. The government continues to analyze this content, looking for new evidence and leads. Apple had previously claimed that there was little reason for the FBI to unlock the phone since the agency had already obtained data from the iCloud account linked to the iPhone 5c, and from other sources that were not connected to the handset. But today, the FBI stated that it did need to break into the phone even if it was just to rule out several questions and theories that it had about the attack.
source:
CNN