Just how much did the FBI spend on the terrorist-owned iPhone 5c hack? Turns out – quite a lot
10
There's very little chance that you haven't heard about the little dance the FBI and Apple just had a few weeks ago. Here's a very quick rundown — the FBI wanted to get into an
iPhone 5c
, which
used to belong to one of the shooters
in the San Bernardino terrorist attacks, in hopes that it would be able to find clues to possible accomplices or other attack plans. Since the phone was PIN-locked, the bureau asked Apple to assist in hacking it, to which Cupertino replied that it's not happening, since doing this would require the creation
a special version of iOS
, and once that exists, it would put the privacy of millions of Apple customers at risk. Fast forward a couple of weeks and a mysterious hacker group appeared out of nowhere and sold the FBI a tool, which
unlocked the iPhone 5c
.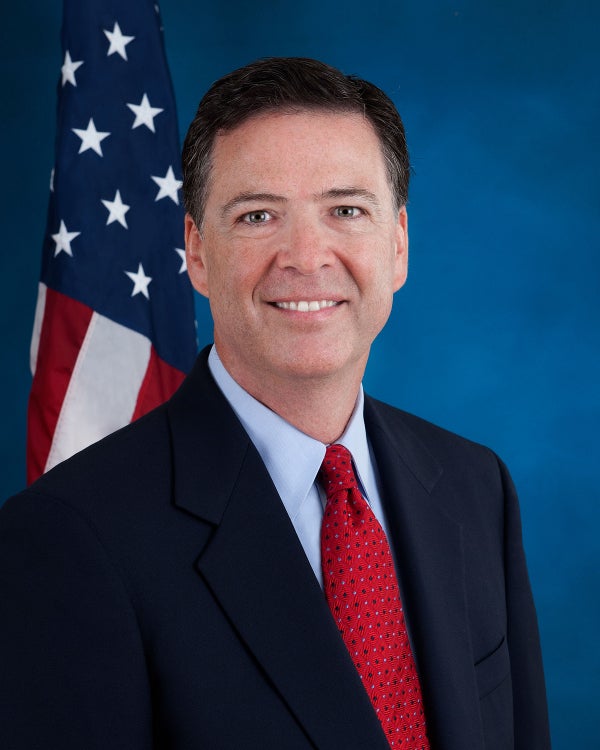 Director James Comey
There is no clear information on who the hackers are, nor which iPhones are hack-able by the tool, though, reports suggest that every model that is
newer than the rather dated iPhone 5c
is safe. There is also no word on how much the FBI had to shell out to get the hacking kit, but a recent statement, made by FBI Director James Comey at a security conference in London, may shed some light on this.
When asked how much the bureau paid the hackers, he replied "A lot, more than I will make in the remainder of this job, which is seven years and four months, for sure. But it was in my view worth it." This, of course, is in no way a direct response, but, assuming that the Director wasn't just making an offhand overstatement, some quick math may help us get an idea of the tool's price.
According to publicly available information, James Comey makes about $14,891 per month; multiplying that by 88 months (7 years + 4 months) gives us $1,310,408. And the Director said that the hackers were paid more than that. Ouch!
As for whether the investment bore any useful fruit – reports were a bit mixed. First, we learned that there was
nothing of significance
found on Farook's iPhone 5c. Then, the FBI said that the lack of information
actually helps
it scratch out a few assumptions and theories about the terrorist's activities during the day. But, let's be honest here, we'll never know.
via:
MacWorld