Qualcomm's Snapdragon 845 pegged to debut in early December, new rumored specs pop up
46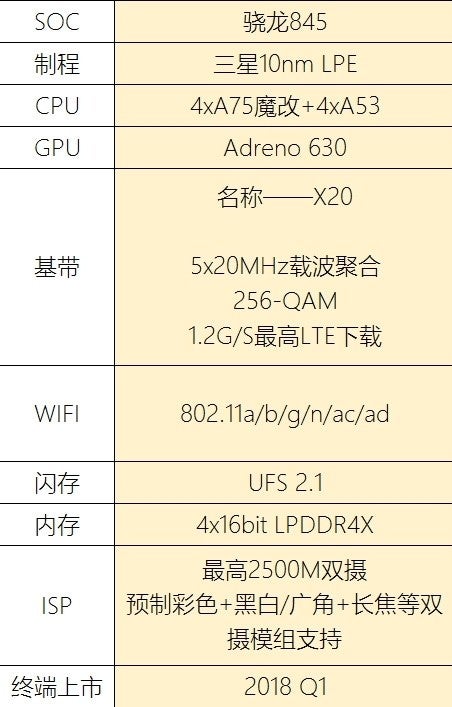 The most recently-leaked Snapdragon 845 specs
Qualcomm's next flagship chipset, the Snapdragon 845, is reportedly going official very soon as a invitation letter leaked on Weibo suggests the chipset manufacturer will kick off its Snapdragon Technology Summit on Maoyi Island, Hawaii, on December 4.
Although the majority of Snapdragon 845's hardware specs are still a mystery, a lot is seeimngly known about the chipset. For example, it's expected to boast four Cortex-A75 and another four Cortex-A53 cores which will reportedly offer a 25% performance improvement over the Snapdragon 835. Recent rumors suggest it will be based on a 10nm LPE (Low Power Early) manufacturing process, though we've also heard that it could feature Samsung's LPP (Low Power Plus) technology, which would theoretically increase its performance and improve its power efficiency a lot.
Another exceptional trait of the next high-end Snapdragon could be its modem, which was reportedly built with 5G in mind and supports the mind-boggling LTE Cat. 18, allowing it to theoretically top downlink speeds of 1.2Gbps.
Rumors put the initial supply of Snapdragon 845 units exclusively inside Samsung's upcoming Galaxy S9 and S9+ flagships, which will kind of reiterate last year's Snapdragon 835 initial exclusivity on the S8 and S8+.
As we know more, so will you.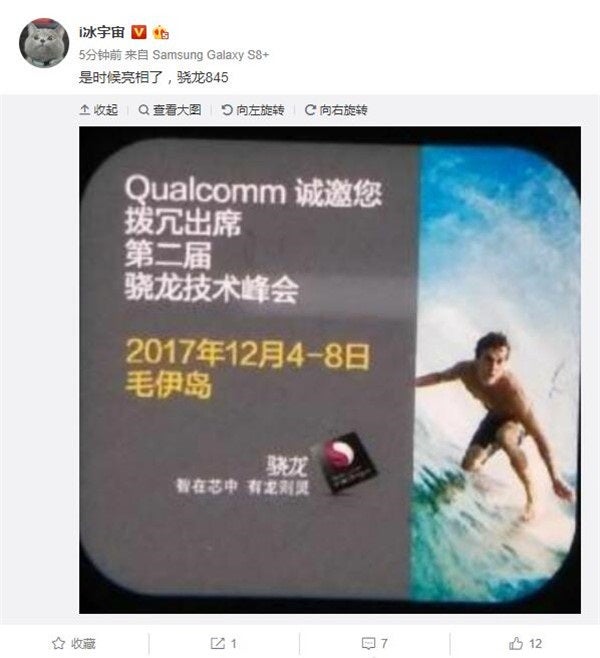 Qualcomm's leaked invitation letter