Premature launch: the Galaxy S9 and LG G7 might come out in January
21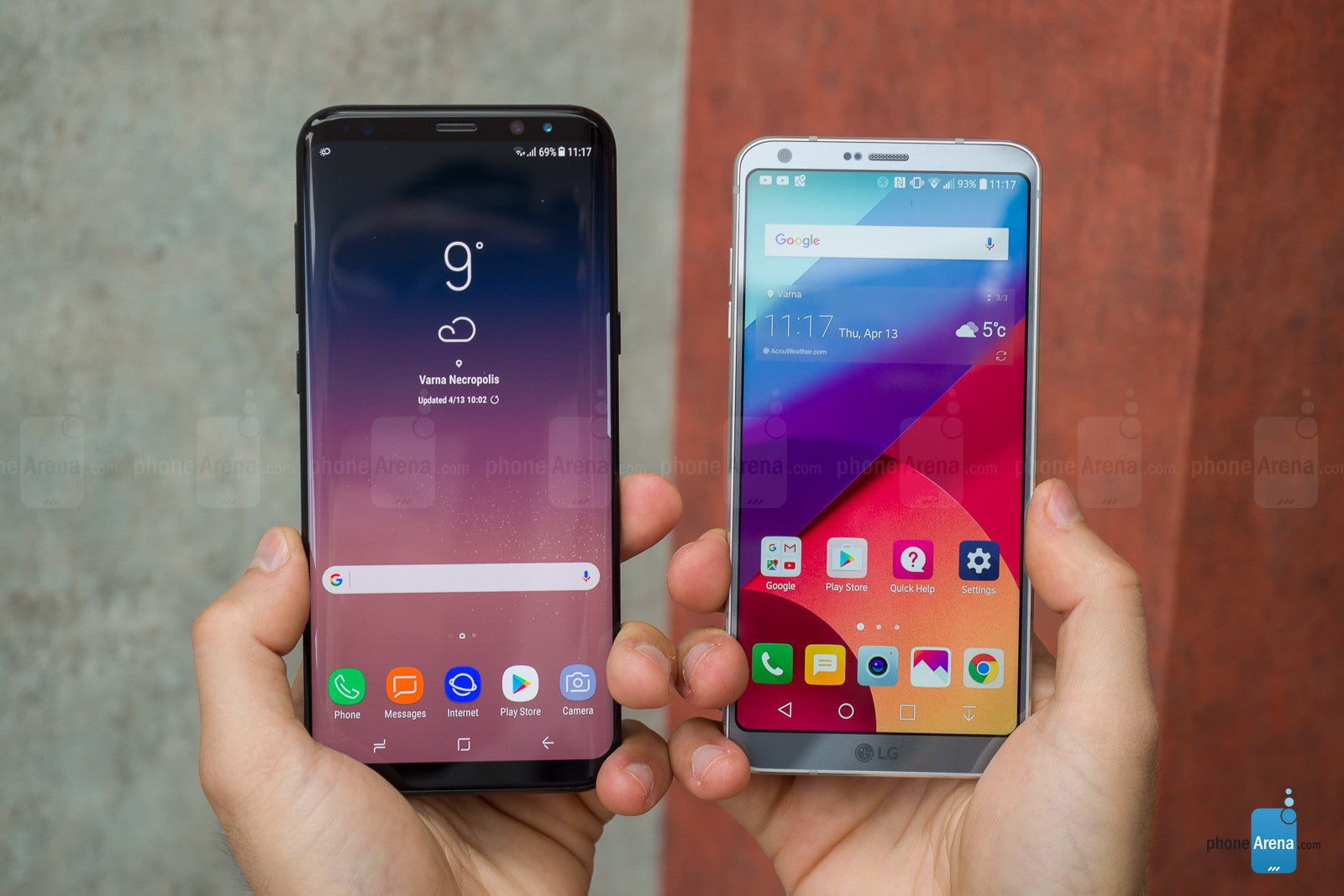 LG and Samsung have been locked in battle for years now over every little piece of the smartphone market they have. Well, it's generally been a one-sided fight for the last couple of years, as Samsung's flagships have been blowing up... eh, we truly meant that one figuratively. LG has been stuck in an uphill struggle, trying to catch up to Sammy, while the latter has had its sights set on Apple and its iPhone bestsellers.
It seems that this odd love triangle might be the reason we see the
Samsung Galaxy S9
and LG G7 make an early appearance in 2018. While the two companies usually out their flagships somewhere around March, industry insiders claim that we might see the new refresh cycle moved to January of 2018, Business Korea says.
According to the report, Samsung wants to launch a device to quickly draw flair away from the
iPhone X
, which is getting massively popular. At the same time, LG absolutely does not want to be left in the dust with a flagship that's late to the party.
If this information turns out to be true, we'd expect to see the devices introduced at CES 2018 — the annual Consumer Electronics Show, which hasn't been very smartphone-focused in the past couple of years but may make a massive return to the scene.
Now, do we expect it to happen? It's hard to tell. On one hand, if Samsung's Galaxy S9 is a sort of an iPhone X killer, we can see how the company might be in a massive hurry to launch it as soon as possible. On the other hand, we've seen what happens when Samsung rushes tech and the company did promise that it has learned its lesson.