Despite disabling the feature, T-Mobile shows you how to setup Wi-Fi Calling on the Google Nexus 4
18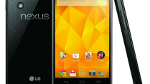 Earlier this month, we told you that T-Mobile had
decided to disable the Wi-Fi Calling feature on the Google Nexus 4
, which
launches on the Google Play Store tomorrow
and later next month for the nation's fourth largest carrier. Wi-Fi Calling is a neat little feature that actually does exactly what its name suggests, allow you to make calls over Wi-Fi which can
add some battery life
to the handset and give you clearer phone conversations. Minutes using the Wi-Fi calling feature are counted as cellular minutes on your bill.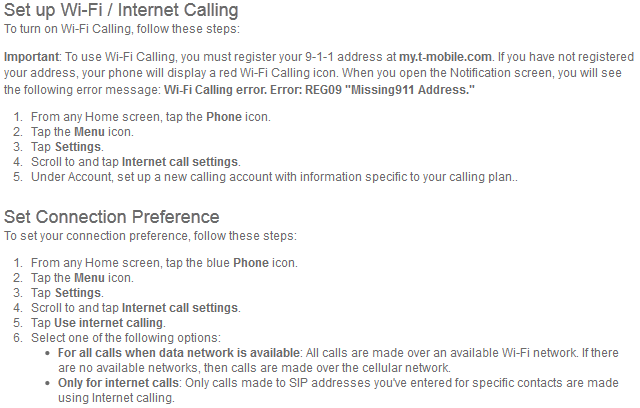 T-Mobile's support page for the Google Nexus 4 shows how to setup Wi-Fi Calling
T-Mobile's support page for the phone has spawned some questions about whether or not the carrier is
still planning
on disabling the feature. Right on the website are directions for setting up Wi-Fi calling including instructions for hooking up 9-1-1 to the feature, and setting your network preferences. The question is why would T-Mobile show these directions if the carrier has disabled the feature. There could be a legitimate answer.
The 8GB model of the
Google Nexus 4
will be $199 from T-Mobile with a signed two-year pact. The same model from the Google Play Store will be $299 off contract. Those who desire Wi-Fi Calling because they have poor phone reception, or who want the Google Play Store version because there are no handcuffs, could pay the extra $100 for the unlocked phone, and still hook up to T-Mobile's
speedy
42Mbps HSPA+ pipeline. Perhaps for these customers, T-Mobile has posted the instructions for Wi-Fi calling. Or just maybe T-Mobile has changed its mind and will support Wi-Fi calling on its branded version of the phone. We have a call into T-Mobile for clarification and will try to get an answer to you.
source:
T-Mobile
via
AndroidAuthority
UPDATE
:
A T-Mobile spokesman has informed us that the support page for the Google Nexus 4 is incorrect and that it is confirmed that T-Mobile will not enable Wi-Fi calling on the Google Nexus 4