Google and LG officially announce the LG Nexus 4
91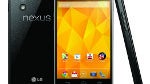 The weather may have cancelled Google's event, but that doesn't mean that the announcement of the new Nexus device would be stopped. We're less than an hour away from Microsoft's own event, and Google and LG have officially announced the LG Nexus 4. A lot of the details are what we already knew, there is at least one new detail, and a few bits of info that we still don't have.
The specs of the LG Nexus 4 are what we expected them to be: a 1.5GHz quad-core Snapdragon S4 Pro with Krait CPUs (meaning this thing should be crazy fast), a 4.7-inch WXGA True HD IPS Plus (1280 x 768 pixels) display with Zerogap Touch technology and Corning Gorilla Glass 2,
2GB of RAM
, an 8MP rear camera, a 1.3MP front camera, and a 2100 mAh battery rated for upwards of 15.3 hours of talk time.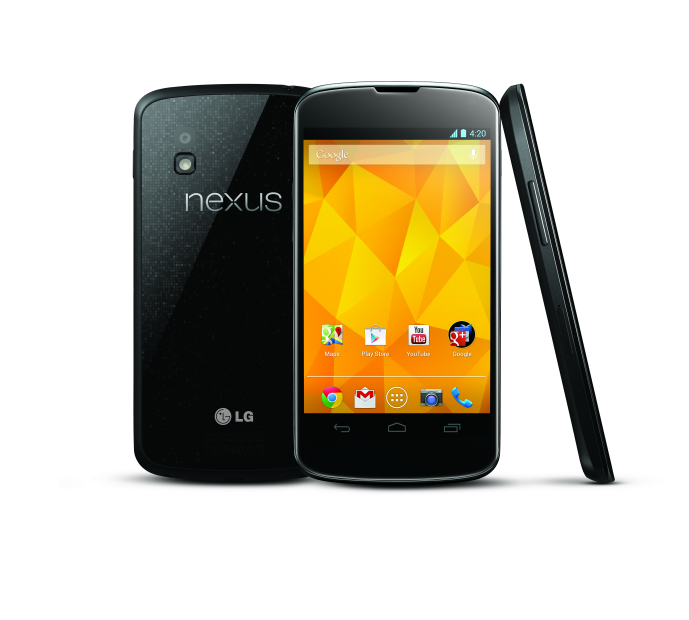 The device has NFC as expected, and will support wireless charging. The announcement does say that it will be running Android 4.2 Jelly Bean, but it only mentions one new feature of the 4.2 update called "
PhotoSphere
", which sounds like Microsoft's PhotoSynth, where you take pictures all around and they are stitched together into a full scene. From the
leaked video earlier
, we do know that there is a new quick settings menu, but that's all we know for sure. For a full rundown of the
Android 4.2 features, check our overview
.
The phone will be 133.9 x 68.7 x 9.1mm and weigh 139g, which makes it slightly shorter, slightly wider, and slightly thicker than the Galaxy Nexus,so it should feel pretty identical to the Galaxy Nexus in the hand.
The announcement only lists GSM/HSPA+, and no LTE model, and it seems from what we're hearing that an LTE model simply isn't going to happen. But, while that may be disappointing for some, we think it is a significant move that helps bring
Google and the Nexus brand back to its roots
.
The Nexus 4 will come in both an
8GB model for $299 and 16GB models for $349.
Those are pretty incredible price points considering these are unlocked devices. For comparison, an
unlocked 16GB iPhone 5
(which isn't yet available) will end up costing you $649. It will be available in the Google Play Store on
November 13th
in US, UK, Canada, Germany, France, Spain and Australia, and will come to retail stores at the end of November. T-Mobile also looks to have the device at launch for $199 on a 2-year contract. The listing is up in the Play Store, but no pre-orders just yet.