Despite a slow start to the year, Asus still expects to ship 25 million smartphones in 2015
7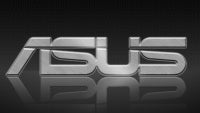 Despite a weaker than expected kick off to 2015, Asus CEO Jerry Shen says that the company is still committed to its target of shipping out 25 million smartphones in 2015. The company was negatively impacted by a shortage of 4GB RAM modules. Earlier this year, the
Asus ZenFone 2
was
the first smartphone to be unveiled with 4GB of RAM
inside. The ZenFone 2 has just
launched in India as an exclusive to online retailer Flipkart
. Asus will be
unveiling the device in North America on May 18th
in New York City.
After shipping just 3 million units during the first quarter, Asus will ramp up to 4.8 million smartphones in transit for Q2. For the first half of the year, Asus expects that only 7.8 million handsets will be shipped. That works out to just 31.2% of the 25 million units targeted for the year.
With supply chain issues resolved, things are expected to pick up with 2 million phones set to be shipped in June. For the July through September third quarter, Shen sees Asus sending out three million units a month for a total of 9 million phones. That would leave the company just 6.2 million phones short of its target entering the fourth quarter of the year.
Domestic sales will make or break Asus this year, according to industry sources. Shen says that Asus will definitely ship 17 million handsets outside of China during 2015. That means Asus will need to ship 8 million phones into a very saturated smartphone market inside China. For the first time in six years,
first quarter smartphone shipments in the country declined
.
source:
DigiTimes