Comic strip takes jab at the Samsung Galaxy Note 7
21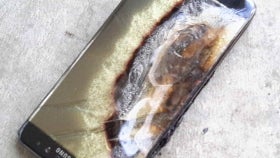 It's been approximately two months since the
Samsung Galaxy Note 7
was pulled off the market, and the phablet continues to make news. Just the other day, we told you that despite efforts by Samsung to make the Galaxy Note 7 useless to its remaining owners,
there are still 140,000 units in South Korea that have yet to be turned in
. That represents 15% of the original total sold in the country.
Samsung has already pushed out software updates that limit the ability of the device's battery to be charged above 60% in the manufacturer's home market, and in some regions the phablet can no longer connect to a cellular network. As far as South Korea is concerned, the thought is that Sammy would be leaving itself open to some serious retribution in its home country if it were to completely brick the Galaxy Note 7 in the region.
And that brings us to yesterday's "Off the Mark" comic strip and the shot it takes at Samsung's explosive phablet. While it doesn't mention the Note 7 by name, the comic shows the aftermath of an explosion featuring a Galaxy branded handset. While
other models like the Samsung Galaxy S6 edge have exploded
, the layman is going to think about the Galaxy Note 7 right off the bat.
We don't want to over analyze this because it is just a comic strip after all. But the popularity of the Galaxy Note 7 even after its second and final recall means that it probably will remain fodder for comedians, television shows, movies and yes, even comic strips, for at least another 6 months to a year.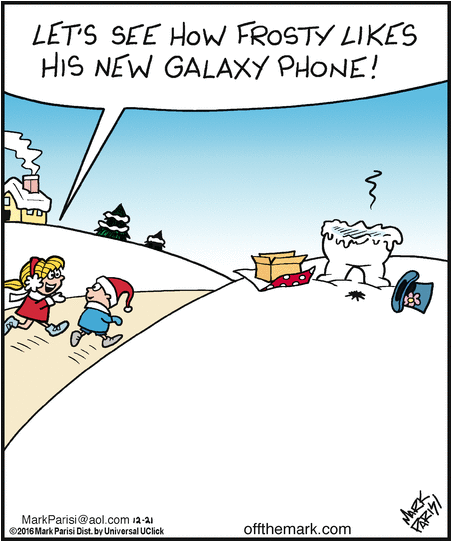 The Samsung Galaxy Note 7 melts Frosty's heart, head, arms and more in this comic strip
source:
GoComics