Another day, another exploding Samsung: Galaxy S6 edge catches fire on nightstand
63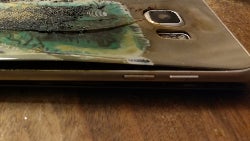 Samsung's reputation hasn't had the best of time in recent months. Of course, we are talking about the whole
Galaxy Note 7 fiasco
. What was supposed to be one of the best phones of 2016 turned to be a safety hazard, a PR nightmare, and a broken dream for the Samsung-faithful. However, it seems the self-combustion issue is not strictly limited to the
Note 7
, as some reports of
Galaxy S7 edge
and
S6 edge
devices catching fire have also been coming in.
At this point, there really is no way of telling if the cases of non-Note 7 devices exploding are caused by Samsung having a core issue with the way it builds phones, or if they are accidents caused by external origins, such as mechanical shock or the use of low-quality chargers. But one thing is for sure, every time such a report drops, Samsung's name takes another hit.
A Reddit user by the name of ReturnThroughAether has just posted photos of their Galaxy S6 edge having crossed to the Great Beyond in a fiery fashion. Luckily, no one was hurt — the phone was placed on a nightstand when it went off, and it has, apparently, done the Shireen Baratheon impression quietly, as it didn't even wake the user up, they just found the charred device like that on the next day. Well, a collection of photos taken on a trip to Africa has been lost, but this proves that backing up is always a good idea (Google Photos will store your pictures on the cloud for free).
ReturnThroughAether reports they have talked to Samsung and their carrier, but hasn't said whether a replacement or any type of compensation would be issued (maybe the case is still being processed). The phone, the user says, hasn't shown any issues, such as overheating, prior to this incident.
Of course, there could be plenty of reasons for the incident — through the years, we've seen many different phones, from various brands, go out with a bang. But Samsung's name is currently smeared and these reports definitely have more weight. It has been said that the company
knows the exact reason
why the Note 7 turned out to be a defective device but is not ready to publicly share the information. We wouldn't know why that is, but we do believe that the sooner Sammy proclaims that it's on top of the issue, the sooner consumers would start feeling a bit more confident in the brand.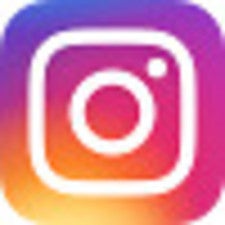 PhoneArena is on Instagram
. Follow us to stay updated with fresh news and flashy media from the world of mobile!