Can Sony's rumored 6.44" Togari phone rival a Galaxy Note III if both came with a stylus?
92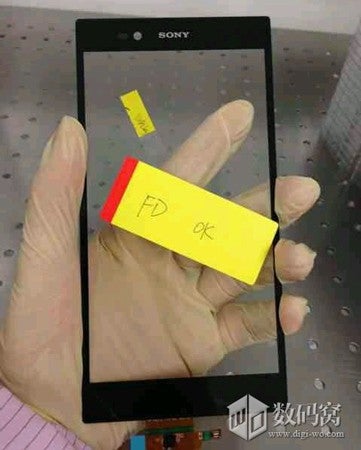 Full HD panel for the Sony Togari 6-incher
We've been hearing about a
big-screen holiday fighter from Sony
, codenamed
Togari,
for a while now, with mouthwatering specs, and its
alleged 6.44" panel even leaked
in someone's hands not long ago with Sony branding at the top, and barely visible side bezel.
Now Ramu from the Esato forums, who has been pretty accurate before with the
Xperia Z
and
ZL
leaks, filled in the blanks the other day about Sony's second half flagship, and it turns out Sony is putting much more thought in this device than we were previously aware of.
Not to say that
Snapdragon 800
, a 6"+ Full HD screen and 3,500 mAh battery are not impressive, but what caught our attention is that Sony might be making the big screen matter with a
stylus silo
, like in Samsung's Note series, and equipping the handset with an
IR blaster
to serve as a remote control for your home electronics on top of that.
Granted, the thing is still in the realm of speculation, but we keep seeing leaks about it, and when it comes to Sony smoke is fire, as the Japanese don't keep nearly as much lid on their future plans as juggernauts like Apple or Samsung,
leaking the entire 2012 roadmap as early as January last year
, for instance. Here's the full scoop from Randomuser over at the Esato forums:
Yep. 2.3 ghz with Adreno 330
Specs update on Phablet.
6.44 inch 1920x1080 IPS screen (JDI) + OptiContrast and MBE-2
3 GB RAM
MSM8974 krait 800 2.3 ghz
Adreno 330
32GB Internal Memory
13 mp Exmor RS camera
2 mp Full HD Exmor R front facing camera
3500mAh battery
4G LTE
Stylus
NFC
IR blaster
Now let's go over this bit by bit to gauge the possibility of such a handset happening. First off, the 6.44" 1080 panel made by JDI, which stands for Japan Display Inc. - a
joint-venture of Sony, Hitachi and Toshiba
- bankrolled by the Japanese government to spearhead mobile displays innovation. We, however, don't have any info about such a display coming out of JDI, as the last bit of Full HD mobile screen news from them is
the 5-incher found on the Xperia Z
.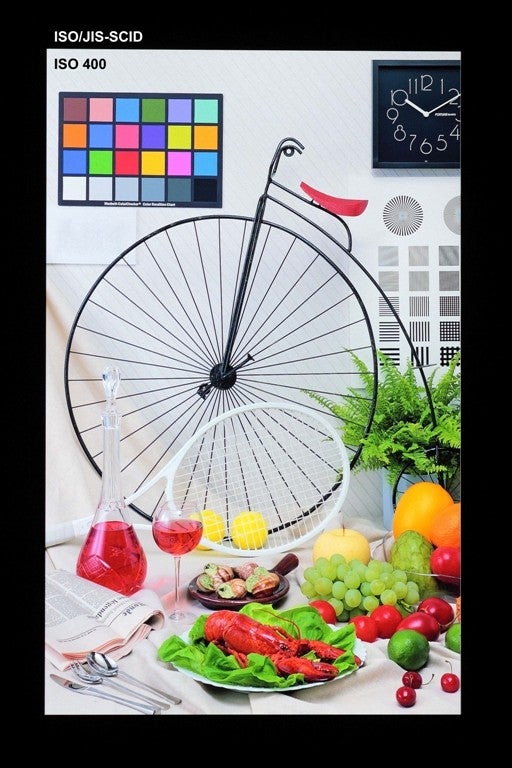 Toshiba/JDI 498ppi 6-incher
Toshiba, however, did
demonstrate a 6"+ screen with the astonishing 2560x1600 pixels
of resolution as far back as 2011, and it rolled its mobile display initiatives into JDI, so the know-how is definitely there, and a Full HD 6.4-incher would be pancakes to make in comparison with the panel you see on the right.
As for the rest of the specs, Qualcomm said
its high-end Snapdragon 800 chipset will appear in devices by mid-2013
, so it's entirely plausible that Sony will be one of the big customers, given how it mostly uses Snapdragons in its Android phones so far. The quad-core CPU goes up to 2.3 GHz per core, and sports Adreno 330 graphics, capable of encoding/decoding 4K video at 30fps.
The 3 GB of RAM modules is a nice gesture, and 13 MP
Exmor RS
as well as IR blaster we already have in some Sony Xperia devices. A 3,500 mAh battery will certainly be needed with this screen and specs, and the phone's largish body will undoubtedly allow for such capacity.
The biggest competition is Samsung's
Galaxy Note III
, which is said to come with a 6.3" Super AMOLED FHD display and
Exynos 5 Octa
processor.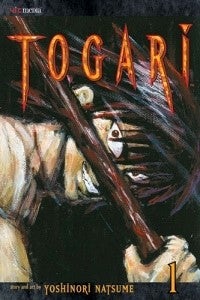 Sammy can quite easily do the more RAM and larger battery thing, so the design differences might be key between the two big-screen phones with a stylus.
Given Sony's latest trends, the huge scрeen size will be compensated by less bezel and on-screen buttons, so it might be as compact as an eventual Note III and more, if Samsung keeps with the physical home key trademark.
The Sony Xperia Togari, however, will likely come with the same waterproof abilities as the
Xperia Z
, and a speculated microSD slot. What do you think, which of these two juggernauts piques your interest more as far as rumored specs go?