Samsung's Director of Marketing, System LSI, talks Exynos 5 Octa
28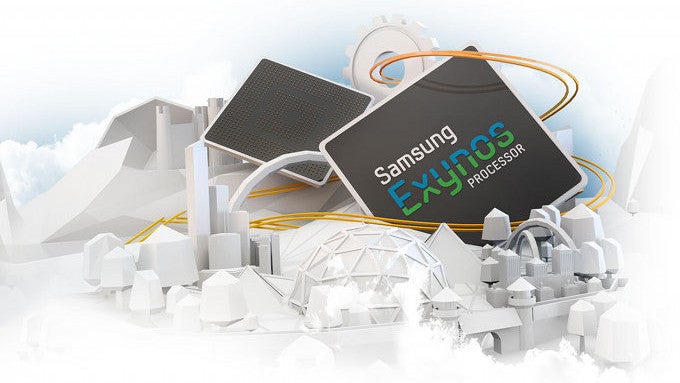 We're seeing tons of innovation in the mobile CPU space lately, and this shouldn't really surprise anyone. These little chips are at the core of the amazing experience that our smartphones present us with. That's why we welcomed the opportunity to have a chat with Samsung's Director of Marketing, System LSI (part of Samsung Semiconductor), Akshay Agarwal - a person who's pretty well informed about Samsung's doings and intentions as far as silicon goes.
As you might expect, the recently announced Exynos 5 Octa processor quickly became the main topic of our conversation. Being quite passionate about mobile processors, we wanted to know as much as Akshay could share with us, though Samsung obviously isn't ready to disclose too much information about its latest chip yet. Anyway, we took the usual leap of faith by asking about any scheduled availability dates for the first devices to take advantage of the Exynos 5 Octa, and we weren't exactly shocked to hear the words "
We're still working on the time frame.
" from Mr. Agarwal. However, just between you and us, it seems relatively safe to expect the Exynos 5 Octa to arrive around mid-year as part of the
Galaxy S IV
. If there's a suitable phone to mark the debut of the new chip, that must be it.
The four cores that will handle the resource-demanding tasks will be powered by ARM's Cortex-A15 architecture, while the four power-efficient ones will be Cortex-A7s
.
Although this is technically an octa-core CPU, many could argue that this may be a bit misleading for consumers, since these are not eight equally powerful cores. And again, Nvidia hasn't branded its Tegra 3 and 4 as "penta-core" CPUs, so it has chosen a different route by not counting the companion core. However, Samsung's Agarwal argues that "
going with the notion of quad would not really differentiate it [the Exynos 5 Octa] much, because there are so many quad-core processors out on the market.
" He then goes on to explain that the end user doesn't understand or care about the exact type of CPU used, like A9 or A15. It's not reasonable to think that everyone will have enough technical knowledge to make the difference between these technologies, so Samsung felt that it should simply go with the "Octa" term as a way of signaling the excessive power of the chipset.
You may not be aware of it, but Samsung is actually open to licensing its Exynos CPU to other device makers. The reason you may not be aware of it is that Samsung hasn't been very successful at this, at least from our standpoint. When we asked Agarwal about Samsung's position with regards to licensing the Exynos 5 Octa, he was quick to point out the customers of the current Exynos line-up, which include Lenovo and some smaller Asian companies like Meizu and Quanta, and ensured us that Samsung is devoted to broadening the range of customers of its chipset division. At this time, though, that range seems to be quite limited when compared to the penetration of its rivals in this space, Qualcomm and Nvidia. On the other hand, the South Korean giant probably doesn't have too much to worry about, seeing that it has access to a wonderful market for its processors through Samsung Mobile.
It's actually a bit surprising to hear that Samsung Mobile acts like a typical customer to Samsung's other divisions, and yet it seems it does just that.
One would think that being part of the Samsung family, the company's mobile division would be treated in a special way. Still, Agarwal wants us to know that it's a customer like any other. Following the recent break-up between Apple and Samsung, the biggest phone maker in the world doesn't admit any tension inside its chip-making division, as it continues to rely on a "
broad set of customers
", including the growing business of Samsung Mobile.
Even though the Exynos 5 Octa SoC will probably end up in Samsung devices only (OK, and some Asian ones too), it's safe to say that it'll be about as good as what the other manufacturers have announced in the form of the Tegra 4 and Snapdragon 800. Thankfully, we won't have to wait for too long before we can see exactly what possibilities these next-gen CPUs will enable. As we said in the beginning, it wouldn't surprise us to see the commercial debut of the Exynos 5 Octa in a few months as part of the Galaxy S IV. And, we also have no doubts that Samsung will once again update its TouchWiz UI, so that it can take advantage of the chip's power.
What new features do you guys think we'll be able to enjoy later this year, when the next-gen SoCs like the Exynos 5 Octa hit the market? How are you going to use all of this horsepower?
Hit the play button below to watch the unveiling of the Samsung Exynos 5 Octa!