CES 2016: what to expect
16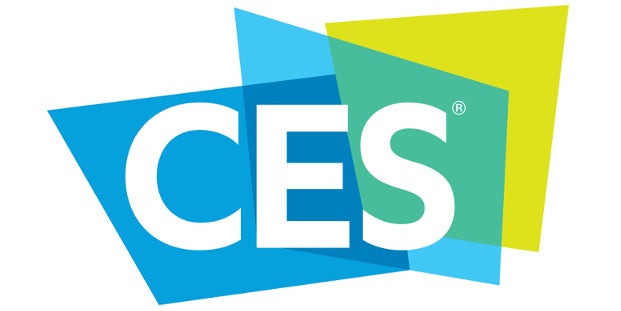 CES 2016 is fast approaching - the popular consumer trade show is kicking off on January 6, 2016, and ends five days later, on January 9, though some pre-show events will be held on January 4 and 5. As usual, it will take place in Las Vegas, Nevada, and just like any other year, we are expecting to see lots of fresh new devices announced, as well as other important and probably important pieces of news regarding out favorite industry.
As we have merely weeks to the event, we decided that it's high time we summarized everything we know about the event - you know, who's attending, what's likely to be announced, that kind of stuff. Have in mind that we don't know for sure whether some of the OEMs are going to show at CES, but we might have some pretty good guesses.
Don't worry, as usual we'll be there and will do our best to deliver all the important news to you as they unravel. Without any more ado, here's what we are expecting to see from the major manufacturers in Las Vegas early next year.
Samsung
January 5 | 14:00 - 14:45 PT
The South Korea-based giant will hold a press conference on January 5. Now, despite the rumors that the Galaxy S7 flagship might be teased during CES 2016, we are quite pessimistic that this would actually happen. Judging by the past two years, Samsung might announce its next flagship smartphone and its variations (if any) during an "Unpacked" event at MWC 2016 later in Q1 2016. As a refresher, for the past two years, MWC was the trade show of choice for Samsung's flagship announcements. However, we wouldn't complain if Samsung drops a tease or two about the Galaxy S7 at CES 2016 in the days to come.
Still, if rumors are to be believed, Samsung might unveil a handset or two, one of which might likely be the
Samsung Galaxy A9
, a handset that has been making the rounds in our news section for some time now and is seemingly ripe for debut. We suppose that Samsung might also give us heads-up about the rumored expanded availability of its payment system, Samsung Pay, which is expected to arrive on
entry-level and mid-range handsets
.
Rumor also has it that Samsung will unveil a... smartbelt concept at the trade show. Dubbed
WELT
(possibly standing for Wearable bELT), this accessory will not only keep your pants in place, it will also keep tabs on how long you've been sitting down and alert you if it's advisable to get up and be active for a while. Two other conceptual devices will make the rounds —
rink
, a hand-motion VR controller , and TipTalk, a superspy-grade gizmo that enables you to listen to sounds emitted by any of your connected smart devices, like a smartwatch or a smartphone.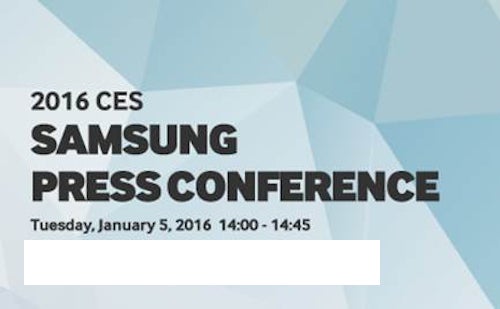 Samsung's CES 2016 invitation
LG
January 5 | 8:00 - 8:45 AM PST
LG will be holding a keynote early on January 5, 2016, where it will give us a sneak peek of what's it got
in the pipeline for 2016
. Well, the second-largest South Korea giant certainly has a sweet tooth for mystery, as we can only speculate what might be announced or showcased during CES 2016. We have certain hopes that the G Flex 3 might be announced. We've heard no rumors about this one, but we hadn't heard anything about the G Flex 2 in the end of 2014 either, yet this did not stop LG from announcing said curved handset at CES 2015. Who knows, we have heard nothing specific, but we suppose that if LG has a new wearable in the pipeline, we might see it unveiled at CES 2016.
Sony
January 5 | 5:00 PM PST
No, we don't expect the
Xperia Z6 or any other Sony device
to be announced in 3 weeks' time, though with Sony one never knows. Well, it might not be an Xperia Z6 per se, but we heard some solid rumors that Sony is prepping itself to announce a top-end device at its CES 2016 keynote, probably an
Xperia Z5 Ultra
. The device is said to come with a larger-than-life 6.44-inch 4K display that conveys a resolution of 2,160 by 3,840 pixels, 4GB of RAM, a Snapdragon 820 chipset, 4GB of LPDDR4 RAM, 23MP rear camera, and probably a hefty battery at the back to keep the lights on.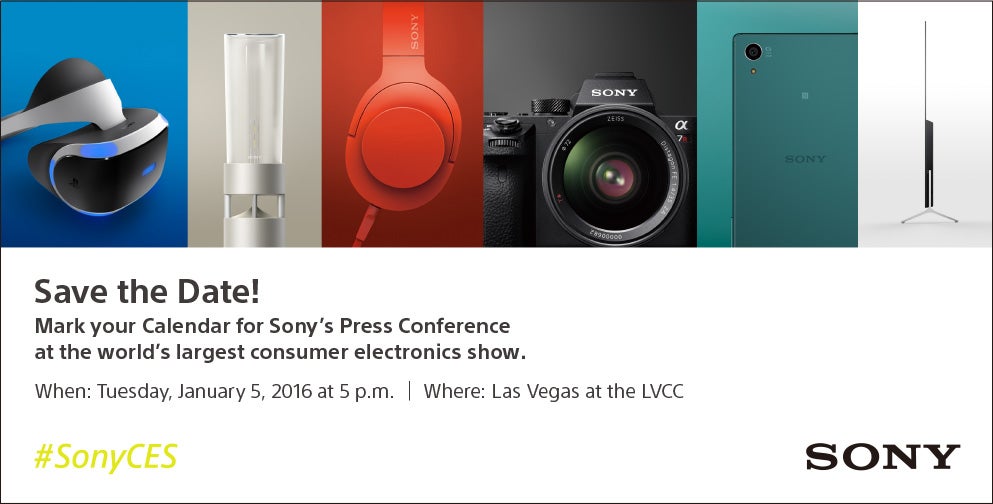 Sony's CES 2016 press invite.
HTC

As far as we know, HTC won't unveil any new smartphone in the following days. Still, the Taiwan-based tech giant will demonstrate the latest "very, very big technological breakthrough" that was made in collaboration with Valve in the field of virtual reality. As a refresher, HTC and Valve had teamed up on the HTC Vive VR headset, which was demoed back in March 2015 at MWC 2015. Due to this recent breakthrough, the original Vive VR got nixed and get substituted for the new one. The new and improved Vive headset allegedly sports a revised and more user-friendly design devoid of the HTC logo, but this is certainly not the only thing that's changed. As far as the rest of the novelties, we will have to wait for HTC to spill the beans in the coming days.



Huawei
January 5 | 10:00 AM - 11:00 AM PST
Judging by the few rumors circulating in the air, Huawei might try to woo us with its the Huawei Mate 8something "creative" and "smart" coming from its new subsidiary, honor. Apart from this, we also hope to see the
recently-announced Mate 8
in the flesh. As a reminder, this new Huawei handset comes with a 6-inch display that is sadly a 1080p one, a promising HiSilicon Kirin 950 chipset, either 3 or 4GB RAM on board, and a 16MP Sony IMX298 camera with f/2.0 aperture and 3-axis OIS.
We also heard that Huawei might also unveil a device dubbed the
P9
, which is rumored to come with, wait for it, a whopping 6GB of RAM! Well, this rumor in particular should be taken with a bit more salt than usual, but such an over-spec'd device is not entirely impossible. Apart from 6 gigs of operational memory, the device might come with a dual camera at the back, as well as a sophisticated new image processing algorithm that has been in the works for a couple of years. Apart from these, the Huawei P9 is expected to flaunt a 5.2-inch 1080p display, as well as the HiSilicon Kirin 950 chip.
Additionally, judging by the company's press conference invitation, we might be dealing with a wearable. Huawei will unveil its latest advancements in
"technologies that make people's lives more connected and convenient"
, which seems like a dead giveaway for a wearable to us! Indeed, according to a recent report, the wearable in question will be nothing else but the second generation of the
Huawei Watch
, which got introduced back at MWC 2015. The second-gen Huawei Watch is expected to be a stand-alone device with cellular connectivity. There is a pretty good chance that said wearable will make the rounds in the coming days.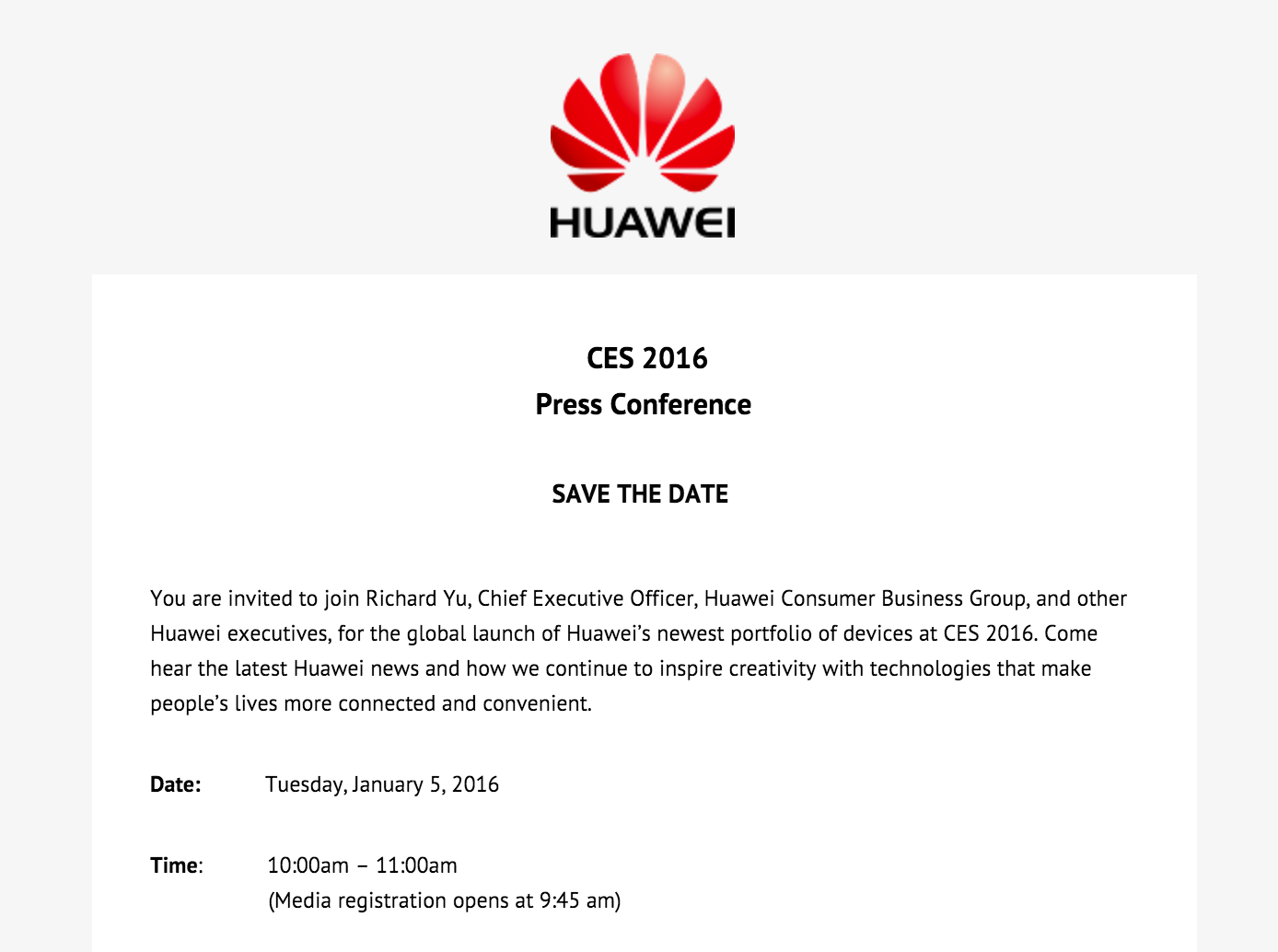 Lenovo
Another one of the topdog smartphone slingers from China will also take part in CES 2016. We've heard rumors about several Lenovo devices allegedly in the pipeline, so our guess about which one might become official is as good as yours.
Yet, all facts point that
Lenovo is collaborating with Google on Project Tango
, the 3D depth-mapping technology that Google demonstrated on a multiple-camera smartphone back in 2014, and the two tech companies will be announcing something Tango-related at CES 2016. Lenovo's teaser for the event says that "Mobile devices should see and navigate the world, the way we do," which is a dead giveaway for some new products that will most likely come with the technology on board.
The event will take place on Thursday, January 7. We can't wait.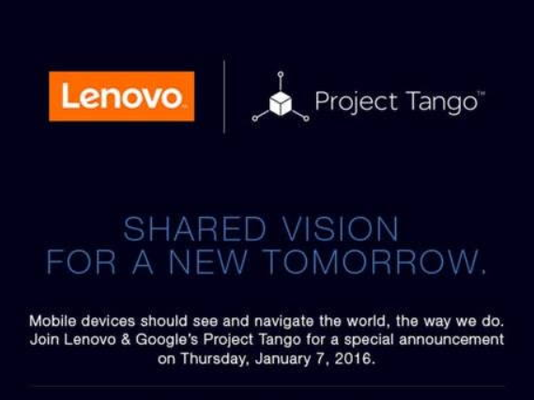 ASUS

Asus is also attending CES 2016, and as usual, we expect it to announce at least one handset. What these might be, we have little to know clue at the moment, but we suppose that we might be treated to a major refreshment of the Asus ZenFone 2. Fun fact: the ZenFone 2 was announced at CES 2015, so we suppose that if Asus is prepping a successor to its flagship device, we might see it in early 2016. Then again, we've heard no rumors about it just yet, so we're merely speculating.



Alcatel OneTouch
Alcatel OneTouch already unveiled a new device lineup days before CES 2016 has even started - the
OneTouch Pixi 4 family of devices
is official and rather diverse, as it consists of a 3.5", 4", and 6" smartphones, as well as a 7" tablet. At this point, this is what we know about the new Pixi 4 lineup, as Alcatel will unveil the rest of the specs and features of these Android phones once the trade show officially kicks off.
Additionally, Alcatel will announce an 8" tablet that runs on the mobile variation of Windows 10 - the Alcatel One Touch Pixi 3. More details about this one will also be announced in the following days, too.
Last, but not least, Alcatel will lift the veil off of a new wearable that features cellular connectivity, dubbed the CareTime Children's Watch. The device only supports EDGE (2G) connectivity, but this is acceptable for its main purpose - allowing parents to leave voice messages or call their kids. Children will also be able to benefit from basic telephony functions with the CareTime watch and call up to ten preset contacts. More details about this wearable will also be unveiled as CES 2016 kicks off.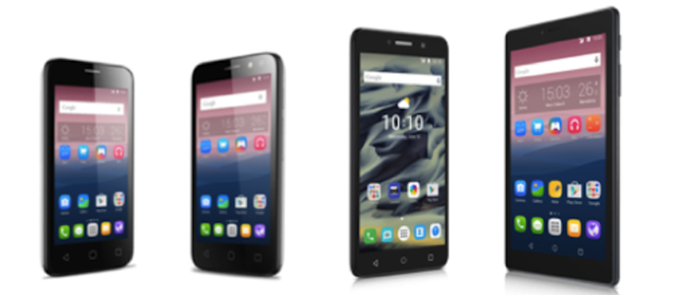 Alcatel's new Pixi 4 device lineup
Rest assured that we will update you as soon as a new rumor about any of the CES attendees pops up.