Browse the Web in 3D: Samsung Gear VR gets Internet browser
14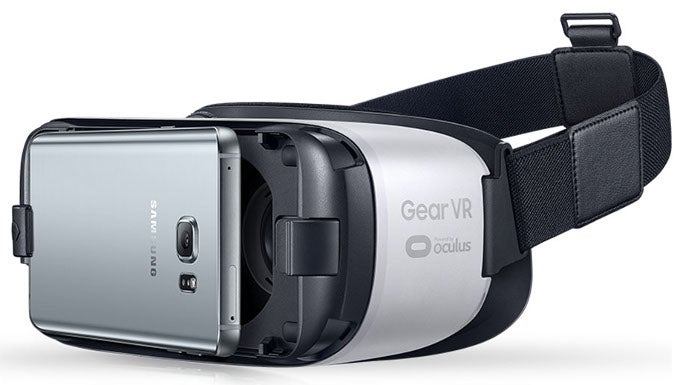 Samsung's
Gear VR
— a virtual reality goggle set developed in collaboration with Oculus — has been out for a couple of weeks now. The gizmo works in conjunction with Sammy's 2015 top-class devices, the
Galaxy S6
,
Galaxy S6 edge
,
Galaxy S6 edge+
, and
Galaxy Note 5
– the ultra-high resolution screen of the user's phone is used to produce a stereoscopic image, which then the goggles pick up and transform into a make-believe 3D environment for our brains to bask in.
Naturally, Samsung will be expanding its software portfolio and will keep enhancing the user experience for the months to come and, as one of the first post-launch additions, it has announced an Internet browser for the virtual reality environment. The app is, naturally, called Samsung Internet for Gear VR – quite the mouthful.
The screenshots provided with the press release show a really cool 360-degree environment for browser tab switching. The app also supports voice recognition to help with text input. An on-screen keyboard is also available, though, we are not sure how this is going to work, since the screen is inside the Gear VR, away from your hands' reach. A Gaze mode is also advertised – users will be able to open website menus by just staring at them. Whether or not Gaze will work in conjunction with the on-screen keyboard remains to be seen.
Admittedly, 3D content on the Web is still something quite limited. The best use we could imagine for the new browser is checking out Google's awesome
360-degree panoramas
(spheres). We would also expect websites to start hosting 3D-ready content, just like the
360-degree YouTube videos
, in the near future, making it easier for viewers to jump in the experience, instead of having to download and sync the content with various apps first.
Samsung Internet for Gear VR is still in beta, but can be downloaded from the Oculus Store starting today. Aside from 2015's smartphones, the app is also compatible with the
Galaxy Note 4
phablet, so if you are still rocking a Samsung Gear Innovator Edition 1 (early adopters' goggles, which only fit the Note 4), you can also test this new software!
The Samsung Gear VR goggles are available at the Amazon and Best Buy web stores for $99. We also suggest grabbing a bluetooth joypad if you don't have one yet. Don't have a Samsung smartphone, or just don't want to shell out a hundred dollars for what is essentially a "preview of the future" device? Check out Google's Cardboard – cheaper goggles, which aren't up to par quality- and content-wise, but you can still get a glimpse at VR.
source:
Samsung