Best smartphones for gamers and the ones that you should avoid (2014 edition)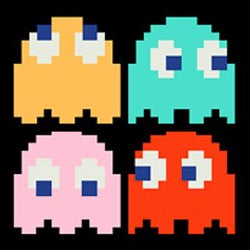 Commodores, Ataris and the first Nintendo boxes kicked off the era of electronic gaming, only to be followed by the reign of the desktop computer as the main gaming hub, and then the PlayStation arrived to establish a long-lasting duopoly of two platforms - the PC and the console. In the past few years, though, the most popular gaming device out there is neither a desktop computer, nor a console - it's actually much more portable and rapidly growing. We're talking about the smartphone, of course.
But smartphones are not single-purpose devices, and as such not all of them are ideal for gamers. In this article, we leave no stone unturned, looking for the handset that best fits gamers.
How can we find such a device in the myriad of phones available out there? We asked ourselves a simple question: "what is the most important thing in an electronic device for a gamer?" The answer is actually not complex at all - a gamer needs to have the best games, and not only that, but the more games - the better. That's why our first priority for the best gaming device is the ecosystem.
What is the most important thing for a gamer in a smartphone?
Having all the latest games, however, is of no use if your phone cannot run them well. That's why right after the game selection, our second most important criteria for this selection is performance. Performance is something complex: we don't just take benchmark-cracking processors, RAM and GPU into account - things like a vivid display and sound quality are all considered here.
Now that you know the criteria for our search of the best smartphone for gaming, take a look at the 5 devices that we picked among all others and the two types of phones we think gamers should avoid at the moment.
Gamers' choice: best smartphones and the ones that you should avoid