Apple sales drop 20% at Target during the second quarter
32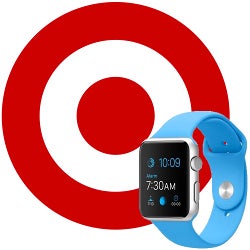 Target chairman and CEO Brian Cornell was talking to Wall Street analysts today about the rough second quarter suffered by the retailer. He mentioned the double-digit percentage decline in revenue the retailer had in electronics, and noted that Apple devices had a 20% drop in sales in Target from April through June.
The retailing executive didn't want to target the iPhone (no pun intended) for the drop in revenue. Instead, when asked by a Goldman Sachs analyst if the drop in Apple revenue was due to weak iPhone sales, Cornell said the issue was a "broader story across the product suite." The Chairman and CEO said that Target is working with Apple to help promote and sell Apple's new products in the second half of the year. Besides the new
Apple iPhone 7
and
Apple iPhone 7 Plus
, he could be referring to
the rumored Apple Watch 2
and a possible sequel to the
9.7-inch Apple iPad Pro
.
"Our guests come to us looking for those products. They are looking for the newness and the innovation and we are putting together plans with Apple and our merchandising teams to make sure we are ready to take advantage of that in the back half of the year."-Brian Cornell, Chairman & CEO, Target
The latest rumor has the iPhone 7 and iPhone 7 Plus
getting unveiled on September 7th
. According to a leaked AT&T memo,
the two phones will be available for pre-orders starting on September 9
, with the actual launch of the phones taking place two weeks afterward.
source:
SeekingAlpha