Rumor: Apple Watch 2 to be announced this fall, Apple keeps expectations in check
10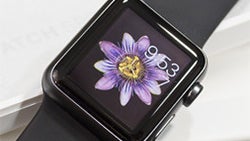 Taiwan-based publisher
DigiTimes
reports that the successor to the
Apple Watch
is likely to be announced some time in September or October this year. The claim is based on reports that the company is stepping up orders for parts from its component suppliers. However, in light of the
slowdown in global smartwatch shipments in Q2 2016
, Apple is reportedly being "rather conservative" with its orders, knowing that it would be hard to replicate the furore that was generated with last year's launch.
Strangely enough, the same source last month reported that orders for the upcoming smartwatch have been "higher-than-expected", citing sources from within Apple's supply chain, who claimed that an estimated two million units of the new timepiece could be shipped monthly.
Although
DigiTimes
has proven itself as a "hit-or-miss" source for tech rumors, its claim regarding Apple's next smart timepiece seems plausible, given recent developments in the wearables market and what we have been
hearing through the grapevine
for some time.
The Apple Watch was launched in April of last year, and although it caused quite the stir in its initial launch quarter, interest in the device has waned since then. Marred by less than stellar battery life, the first gen Apple Watch is running on fumes at this point, and needs a refresh. Apple seems to be hard at work trying make a much more fluid and functional OS out of
WatchOS 3
, and judging by what we've seen until now, it's on the right track. However, even if the updated OS manages to breathe some new life into the aging – by today's tech standards at least – first gen Apple Watch, it won't be enough to rekindle the consumer interest. Apple simply needs to put new and improved hardware on the table – be it in the form of an "S-style" upgrade of the original hardware or an entirely new device – if it wants to persuade us that we want and need its wearables.
If Apple is to announce a new smartwatch this year, it will likely coincide with the unveiling of the next iPhone and the release of WatchOS 3 this fall. Are you looking forward to such an announcement? Do you currently own an Apple Watch, and if the answer is yes, then would you consider upgrading? If not, would consider buying one if it proves to be a significant step forward from its predecessor?
source:
DigiTimes