Apple repackaged an existing Android app to make 'Move to iOS'
41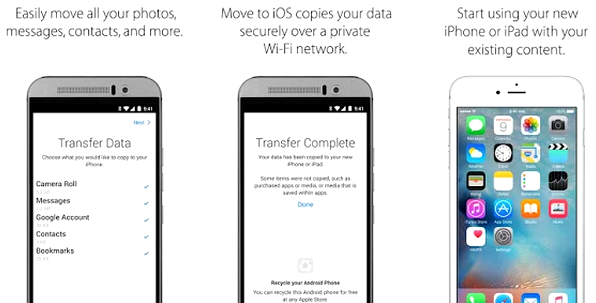 The other day,
Apple released its arguably first real Android app, "Move to iOS"
, to the Play Store, which is a contacts and data transfer software that facilitates your transition from an Android handset to an iPhone. We say first real Android app, as
Beats Music was existent in the Play Store
when Apple acquired Beats, but it was grandfathered in, and has quickly disappeared since, waiting
to be reborn as the official Apple Music app
.
Well, it seems that Apple Music will be the first real Android app from the Cupertino gang, as the Move to iOS undertaking appears to be just a repackaged code of an app that already exists in the Play Store, called Copy My Data, which does the same thing. Apple has allegedly licensed the software, created by the UK devs from Media Mushroom, as there are bits of code that are directly copying references as
com.mediamushroom.copymydata
strings, and even the Android repackaging in the Move to iOS app carries the title
android:name="com.mediamushroom.copymydata".
Obviously, Apple has slapped its own graphics and interface on the Move to iOS app, but it is done neither in Google's Material Design guidelines, nor in Apple's typical iOS fashion, but rather has the vibe of a rebranded tool that already existed indeed. Move to iOS is
already being smashed with one-star reviews in the Play Store
as it is by the fanboy crowd, and just wait when they hear it's a rehashed version of something already there. Oh, well, we'll have to wait for Apple Music to land in the Play Store to gauge Cupertino's real take on an Android interface, it seems.