Apple no longer an innovative company, says Steve Jobs biographer Walter Isaacson
82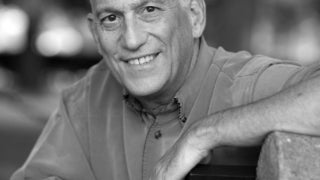 If you've ever read Apple co-founder and former CEO Steve Jobs' biography, chances are it was written by none other than Walter Isaacson, the official biographer of the late entrepreneur. Currently serving as a President and CEO of the Aspen Institute, Isaacson is a person that has spent a long time alongside Jobs and has a great insight into Apple's inner workings.
That's why when he speaks about the Cupertino giant, people usually listen carefully.
That's exactly what we imagine happened when Isaacson took part in CNBC's Squawk Alley just recently, where he addressed both Apple and its competition. According to Isaacson, Apple has fallen behind Google and Amazon in terms of innovation and is no longer a leading player in this regard.
"Apple
is no longer the most innovative of companies,"
Isaacson said.
"But they are good at execution. The innovation in the virtual assistant space, for example, is coming from Google and Amazon, not Apple."
One of the points Isaacson makes is that Apple has missed on putting Siri inside people's homes and utilizing its potential to battle Google Home and Amazon Echo, two of the most popular smart home hubs. Isaacson claimed he has both of these in his home and often lets them talk to one another for kicks and giggles. Admittedly, he has a point - smart home device with Siri on board sounds like a no-brainer. Such a device is one of the lightly-rumored novel gadgets that might get unwrapped at WWDC '17, Apple's developer summit that's kicking off in less than a month. Supposedly, Apple's answer to Google Home and Amazon Echo will one-up these by rocking a display, which is something Apple SVP
Phil Schiller is obviously very keen on
.
Finally, Isaacson admitted that Apple doesn't necessarily need to innovate all the time in order to be
"a great company"
, but also claimed that
"it isn't in Apple's DNA to be that way"
. Case in point,
Apple just recently released its financial stats
for the second fiscal quarter 2017, revealing a substantial $11.03 billion in profits on top of 50.76 million iPhones sold although consumers holding off for this year's iPhone harvest.