Apple hinted to the FTC that the agency should investigate the Google Play Store
56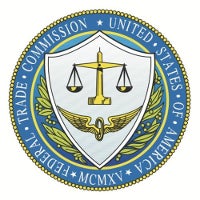 Back in January of this year,
Apple agreed with the FTC and refunded $32.5 million for app purchases made by children
using the Apple App Store, without parental approval. And the story might have ended there, dying a journalistic death. But as it turns out, Apple general counsel Bruce Sewell subsequently sent an email to the FTC, telling the agency that it should investigate the rival Google Play Store based on a magazine article.
Sewell's email, which was obtained by
POLITICO
following a Freedom of Information Act request, said, "
I thought this article might be of some interest, particularly if you have not already seen it
." The article, which was published by
Consumer Reports
, criticized Google for allowing children to spend at the Google Play Store "
like a drunken sailor
" for 30 minutes after an adult entered a password. Apple had a similar 15 minute window, that allowed children to pay for in-app purchases made after a parent entered a password.
The FTC started looking into in-app purchases
after the story of Lilly Neale became public
. 8-year old Lilly spent $6000 on in-app purchases by memorizing her parent's password. With her father away on business, emails from Apple were missed, and Lilly's Dad had his bank account frozen. Apple refunded the money.
Both Apple and Google have made changes to their app stores this year. Google is reportedly the target of a lawsuit over in-app purchases, and is being questioned about these purchases by European regulators. Last week, Amazon said that it is under investigation by the FTC, although it says that it has refunded in-app purchases made without parental consent.
Since Apple, Google and Amazon each receive a percentage of developer's revenue for in-app purchases, it obviously was to each firm's advantage to maximize such sales.
source:
POLITICO
via
AppleInsider