Apple had lawyers send letters to retailers to halt sales of certain Samsung products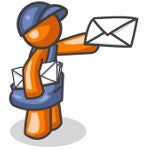 Committing an action that Samsung considered to be so devious that the Korean based manufacturer called it "menacing," in late June and in early July Apple followed up on the preliminary injunction motions granted by Judge Lucy Koh against the Samsung GALAXY Tab 10.1 and Samsung GALAXY Nexus by sending letters to retailers telling them to halt sales of the devices. Apple's letter also adds that
retailers should not import, offer to sell or sell not only the offending Samsung products
, but also products made by other companies acting "in concert" with Samsung.
Judge Koh's decision on the Samsung GALAXY Nexus has been stayed by a U.S. Federal Appeals Court
meaning that
retailers do not have to abide by Apple's letter when it comes to the handset
. Regardless of any stay, Samsung believes that retailers should have the right to sell its inventory and called the letters "
menacing
". While the
original ruling on the Samsung GALAXY Tab 10.1 by Judge Koh ordering an injunction
on the tablet
was upheld by the Appeals Court
, the device is
still for sale at locations like Sam's Club
which said it is evaluating the court order.
It certainly sounds like the wireless industry's version of the Hatfields and McCoys are taking things to the next level.
source:
TheVerge
via
Phandroid