Apple builds prototype VR headsets as it puts together a team for this "cool" technology
56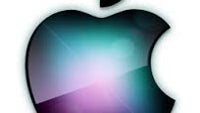 Apple is looking for its next big product. The tech titan
could report lower year-over-year iPhone sales this quarter for the first time in history
. Apple iPad sales keep declining, and Apple has yet to break out sales of the Apple Watch. With all of this in mind, a report published today says that Apple has already produced prototypes of VR headsets as it explores Virtual Reality as a possible market to enter. As far back as 2013,
Apple filed a patent for a VR headset
.
The report adds that Apple built a secret team made up of experts in both virtual and augmented reality. This includes employees taken from companies that Apple has acquired, and some who were snagged from firms like Microsoft and Lytro. And the Financial Times has reported that Apple has hired leading VR researcher Doug Bowman, who was studying things like VR interfaces as the Director of the Center for Human-Computer Interaction at Virginia Tech. In addition, Apple has reportedly purchased Flyby Media. This is a company that allows mobile devices to scan real world objects, and add them to a virtual collection.
During Apple's conference call on Tuesday, CEO Tim Cook called VR a cool technology that has some interesting applications. With that in mind, it appears that Apple will be joining other tech companies like Samsung and Facebook. The latter's Oculus Rift model will start shipping to consumers in March. The latter is powered by PCs that contain powerful GPU chips. Priced at $599, this headset is at the high end compared with
Sammy's Gear VR. which is powered by certain Samsung handsets
and is priced at $99.99.
source:
CNBC
via
SeekingAlpha