Apple Music's Iovine: Ad-supported free music streaming takes advantage of artists
22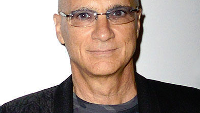 Apple Music's Jimmy Iovine doesn't mind taking a shot at companies like Spotify, that offer free ad-supported streaming music. Iovine called such plans "
a shell game
," saying that they are "
building an audience on the back of the artists
." Spotify, one of Apple Music's top rivals, has signed up 75 million subscribers, of which 55 million belong to the streamer's ad-supported free tier.
In August, Apple Music announced that it had 11 million subscribers for its three-month free trial. Iovine suggested that the number could easily have been 500 million had Apple offered a free ad-supported tier. Many of those 11 million had a choice to make on October 1st, when their free trial period ended. So far, Apple has been mum on the number of trial members that whipped open their wallet to continue the service. Apple Music is $9.99 a month for individuals, and $14.99 for families with up to six members.
Iovine can actually make his comment about ad-supported free streaming music thanks to Taylor Swift.
Swift originally held back her massively popular 1989 album
from Apple Music, when it appeared that Apple would not pay royalties to artists, producers and record companies for music streamed during the three month free trial.
After writing an open letter to the company
, Swift claimed victory as
Apple blinked first, agreeing to pay royalties
on music streamed during the free trials.
Swift then allowed her tunes to be streamed
on Apple Music.
source:
CNET