Appeals court kicks Samsung GALAXY Tab 10.1 injunction decision back to Judge Koh
23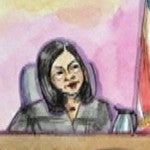 When the
jury verdict in the Apple-Samsung patent battle came in
, the nine members of the jury surprisingly did not find that the
Samsung GALAXY Tab 10.1
had infringed on Apple's design patents, but did infringe on Apple's utility patents. Since Judge Lucy Koh had previously placed a preliminary injunction on the tablet because it looks like the Apple iPad, and the jury did not agree, Samsung asked for the
preliminary injunction to be removed
. The jury did find that the tablet infringed on some of Apple's software, but that had nothing to do with the preliminary injunction in the first place.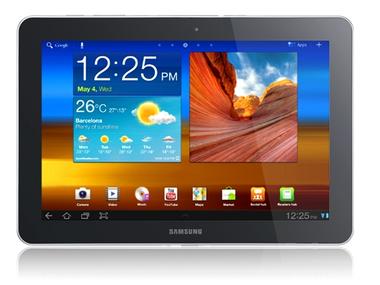 The Samsung GALAXY Tab 10.1
Just because the question of the dissolution of the Injunction has been sent back to Judge Koh, it doesn't mean that she will automatically free the tablet from its sales ban. Apple is asking the judge with its Rule 50 filing, to
overturn the jury's decision
on the D'889 design patent. The
hearing will take place on December 6th
, but the judge could make a ruling before that date based on the case being remanded back to her. Judge Koh needs to look into the future and decide what will happen based on the hearings in December. If she feels that Apple will prevail and the jury's decision overturned on the patent issue with the Samsung GALAXY Tab 10.1, she could decide to continue the injunction until the December 6th hearing. On the other hand, since Rule 50 reversals are not easy to come by, she could decide to give Samsung it's dismissal. Either way, the December 6th hearing will bring about her final decision which could result in a permanent injunction against the tablet.
Samsung has said that the preliminary injunction has not had any affect on the company, so whichever way Judge Koh does rule, it won't change things at all.
source:
FOSSPatents