Animated emoji 3D stickers come to Snapchat's Android app today, iOS soon
10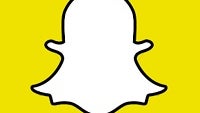 Snapchat announced today that it will update its Android and iOS messaging apps to include animated emoji 3D stickers. The stickers can be used with videos and remain pinned to whatever they are attached to. If the subject matter moves, the sticker will do so as well. For example, you can take an emoji of a happy face and stick it on the head of your cat. The face turns as the cat moves on the floor of your kitchen.
The new feature was apparently developed in-house by Snapchat, and becomes available today to Android users. Those with iOS are being put in the uncharacteristic position of having to wait for the update. To use a 3D sticker, record a video and tap the sticker button at the top of the screen. Place the sticker over the subject that you want to pin it to, and long press on the sticker. Viola! The work is done.
A recent survey found that the average Snapchat user
spends an average of 25 minutes to 30 minutes a day on the app
. This new feature has the ability to keep users on the app for additional time. The longer the amount of time people stay on Snapchat, the more money that the company can charge advertisers.
Snapchat is in the stage where it needs to show that it can monetize its success. The most recent figure of the app's valuation, from back in late 2014,
has the messaging app valued at $10 billion
.
Download Snapchat (
iOS
|
Android
)
source:
TechCrunch