Analyst says after failing to help with patent cases, Google overpaid for Motorola
17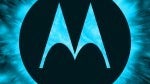 When
Google offered to buy Motorola for $12.4 billion in August 2011
, the idea was to use the company's massive IP portfolio to protect Google from the number of patent cases that were beginning to spring up.
The deal closed last May
and as we've seen, has really not helped Google all that much. Just the other day,
a judge in Washington state told Motorola that it will not get the $4 billion a year from Microsoft that it had been seeking
for licensing standards-essential patents related to the H.264 wireless standard and the 802.11 wireless standard. Instead, the judge ruled that Motorola is entitled to
$1.8 million a year
for the licensing.
Last week,
the ITC ruled that Apple's patent for a proximity sensor was not infringed on by Apple
. Motorola claimed that Apple's defense of prior art was invalid since that was for a device using buttons and Motorola's patent covered a
touchscreen
device. Motorola will probably appeal the ruling.
"We acquired Motorola to level the playing field in patent attacks against Android and draw on Motorola's long history of innovation. In just under a year they've accomplished a lot, with impressive velocity and execution. We're excited about Motorola's future."-Matt Kallman, Google spokesman
The number of cases where Google could not use Motorola's patents to its advantage have clearly made it seem that Google had overpaid for Motorola. According to Erin-Michael Gill, managing director of MDB Capital Group LLC, an investment bank that specializes in patent issues, "
the perceived value of the portfolio is clearly less
" than what Google paid, said. As a business, the deal has not been a winner either. Motorola Mobility's 2012 revenue of $4.14 billion, was about 8 percent of Google's total sales. Motorola posted
$1.1 billion in losses
last year.
Google remains positive about Motorola's future.The company has become known for its
Motorola DROID RAZR MAXX
and
Motorola DROID RAZR MAXX HD models
, both with a 3300mAh battery that allows power users to run their phone more than one day on a single charge. Then there is the rumor involving the Motorola X which remains a mystery. The latest we've heard is that
the device will have 20 colors that buyers can select from
.
"Motorola has a great set of assets," Google Chief Financial Officer Patrick Pichette said at a conference in February. It had a pipeline of products that were fine, but not really to the standards that Google would say is wow, innovative, transformative. So you invest for the long term."-Patrick Pichette, Google Chief Financial Officer
source:
Bloomberg
Recommended Stories