An iPhone 7 Pro with 'powerful zoom' to land in the fall, yet Foxconn CEO predicts 'feeble' sales
33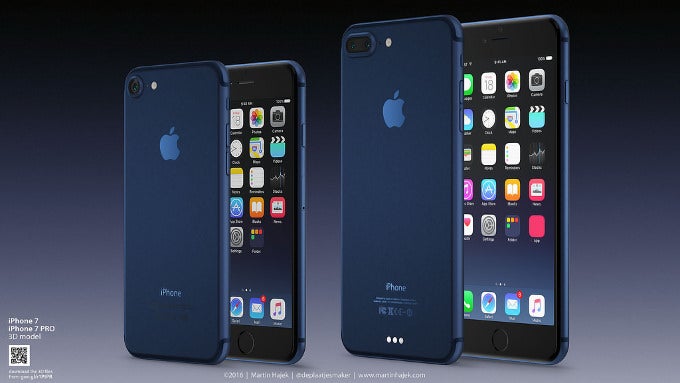 As if we needed a reminder that
Apple's iPhone sales are to remain soft this year
despite the
iPhone 7
launch, the CEO and chairman of Foxconn
Terry Gou
himself has reportedly chipped in on the matter. He reportedly told the staff to expect "feeble" iPhone sales at least until early 2017. Now, whether that's based on the order amount in the pipeline, or what he knows about the selling points of the upcoming iPhones, remains to be seen, but for Q1 Foxconn reported a 5.5% revenue drop year-on-year, despite a sudden order rush in April and May.
Dual lens iPhone 7 Pro tipped to sport more powerful zoom
Suppliers are also complaining that Apple is now making too many color versions, which leads to inventory buildup for some that hurts their business, as orders are adjusted dynamically each quarter. As per Lin Chien-nan, the CEO of Wintek that used to be a big touch module supplier: "
Apple is always overbooking its capacity. It works only when demand is strong. However, when demand softens, it leads to inventory correction for all the suppliers
." Another source was more blunt in their assessment: "
Apple's resorting to colors instead of pursuing innovative features to boost sales shows that the company now has no way of breaking out of the current doldrums
." As a reminder, Apple is said to introduce a new,
"Deep Blue" color for the iPhone 7
, a
concept render
of which you see in the header above.
Apple did report its first sales decline in 16 years this past quarter, and the forecast for the current one is similar, so Foxconn is suffering a bit as a result. On a separate note, insider sources have tipped the Japanese Nikkei that there indeed will be a dual lens 5.5"
iPhone 7 Pro
which will give it a "
more powerful zoom
".
If they mean
optical zoom
, as is speculated, this may present enough innovation for future iPhone owners to consider upgrading. Moreover, this September there will be a
record number of folks with iPhone that are at least two years old
, so those "feeble" sales might not materialize, but we'll see what exactly will Apple announced in the fall. Oh, well, if they do, there will always be the "revolutionary"
iPhone 8
to look forward to, after all.
Recommended Stories