IHS: iPhone 8 may employ a dual-curve OLED display
83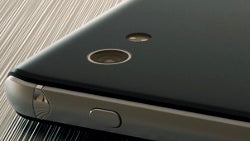 The
iPhone 8
, or whatever Apple decides to name it, is shaping up to be a paradigm-shifter, isn't it? That's at least as analysts and their tips are concerned. First we learn from reputed Apple observer Ming Chi Kuo that it's
next year's iPhone that will introduce a dramatic change in design
and interaction, not the
iPhone 7
this year, and now comes a comment from IHS's China head Kevin Wong that it will sport a dual curved display.
This could only mean one thing - OLED display on an iPhone, as the LCDs that Apple as been employing until now can't really bend due to the fact that they can't be made on plastic, instead of glass substrates. We have already heard from numerous sources that
Apple is indeed circling the wagons around OLED screen suppliers
, and we even have the first non-Samsung handset on the market with dual curved AMOLED panel, so the premise is not out of the question. Kevin Wong's exact words are that after Vivo outed the
Xplay 5
with its 5.4" OLED screen that slopes to the sides like on the
S7 edge
, there will be more manufacturers using this technique, including Apple with next year's iPhone.
What, if any, purposes will these curved edges serve, remains to be seen, but analysts are already hinting that Apple will try and reshape the phone interaction paradigm again,
introducing a front that is completely made of glass
, with all buttons, sensors, earpiece and other openings, somehow incorporated within. Whether this will indeed be the case, remains to be seen, but for now we can only conclude that the eventual screen curves might serve to house virtual keys and/or embedded sensors to make the transition to a full-frontal glass phone more palatable.