iPhone 7 may ditch Space Gray color for Deep Blue
55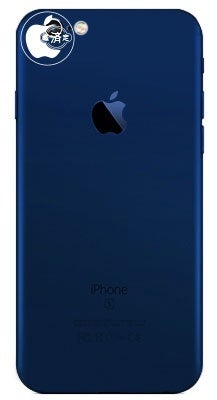 One of the more strange choices that Apple has been offering for a while with iPhones has been with the color options (not to mention why a 16GB storage model still exists in this day and age). For whatever reason, Apple has offered two options -- Silver and Space Gray -- that aren't terribly different. They're both just shades of gray, but that oddity may be changing.
According to a report from the so-called Mac Treasure Appraisal Team (per Google's translation of the kanji), a reliable source in the Chinese supply chain says that it is "highly likely" that Apple will be killing off the Space Gray color option for the next iPhone. In it's place, rumor has it that Apple will introduce a Deep Blue color option instead. The Gold, Rose Gold, and Silver options will also remain.
As noted, this rumor does make some sense because Silver and Space Grey are somewhat similar. Deep Blue does seem like a good option, though a pure black option would also be pretty sweet, having used the black metal Nexus 6P for a while. Although, it doesn't appear that Apple thinks that way given that the last truly black iPhone option was with the iPhone 4S, and there's never really been a matte black iPhone from Apple.
What do you all think? Is Deep Blue a good color? What other options would you like to see?