Alleged LG V20 caught on camera, shows the real deal
30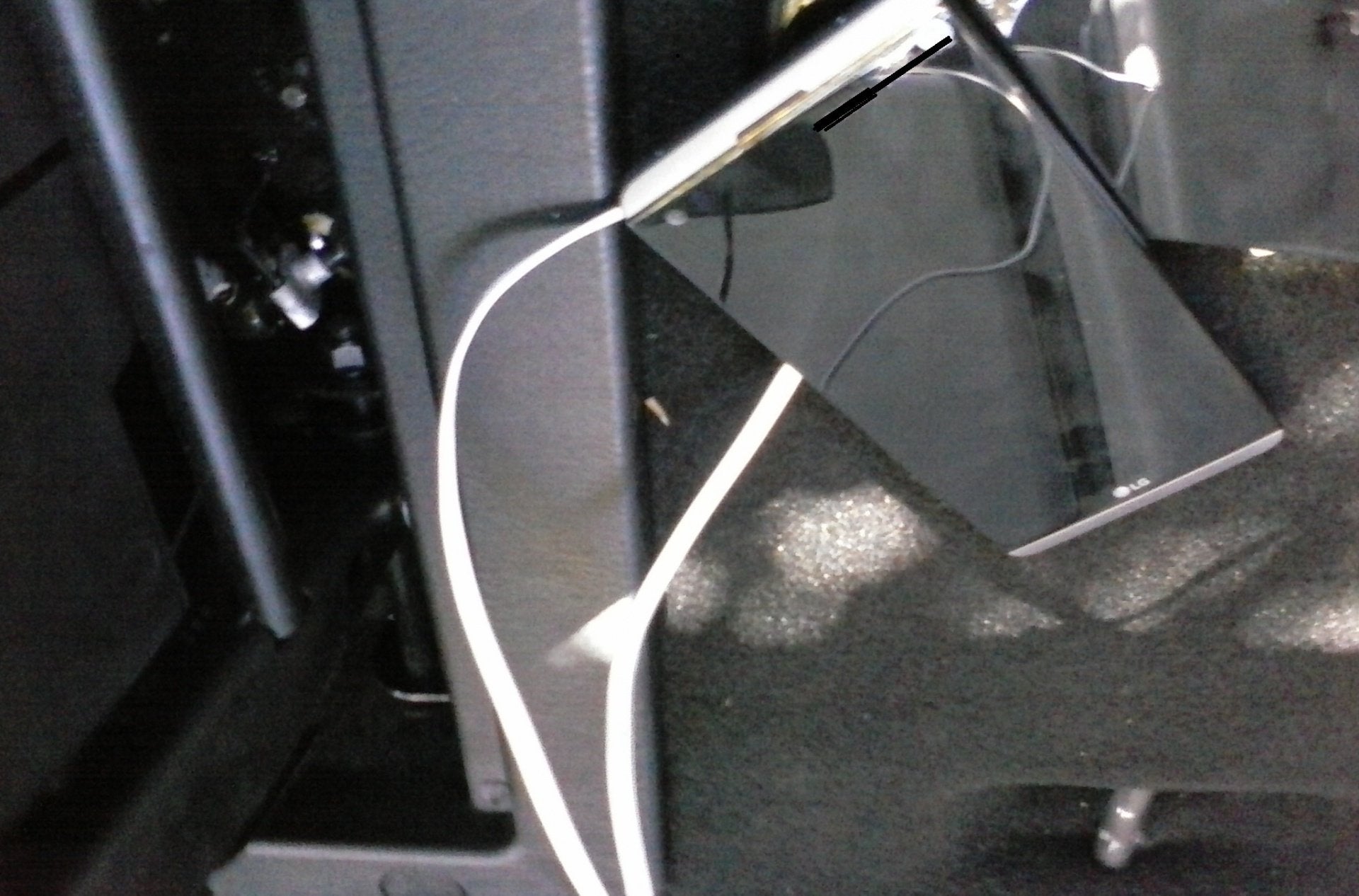 Although Samsung's Galaxy Note 7 might be the smartphone of the moment, the LG V20 could be one of the important devices in the future.
Confirmed by Google as world's first smartphone to ship with Android Nougat onboard, the LG V20 is expected to be officially unveiled on September 6.
Since we've already had our
fair share of renders
that gave us an idea of what the smartphone will look like, here is something new for a change. The LG V20 has been pictured in the wild and the image was leaked online.
Even if it's a bit on the grainy side, we can clearly see the LG's logo at the bottom of the smartphone, along with the very thin bezels.
Unfortunately, the picture is not accompanied by more details on the specs, so we're left with what's been rumored until now and what other information LG was willing to provide us before taking the wraps off the V20.
Here is a quick rundown of what's expected from the LG V20 specs-wise. First of all, it will boast a 5.5-inch Quad HD (1440 x 2560 pixels) display, but also an "always on" secondary screen above the main display.
On the inside, the V20 is said to pack a 2.2GHz quad-core Qualcomm Snapdragon 820 processor, complemented by an Adreno 530 GPU and 4GB of RAM. The hardware is clearly that of a flagship device, so expect a retail price that will reflect just that.
Furthermore, the LG V20 features a 21-megapixel dual camera setup on the back, as well as an 8-megapixel selfie camera in the front. LG's flagship will be powered by a large 4,000 mAh battery, which, hopefully, will provide decent usage time.
LG also confirmed the V20 offers excellent audio features thanks to the partnership with B&O Play. While the smartphone will be unveiled on September 6,
it might arrive on the market much later
.