LG V20 reportedly won't be the first Android Nougat smartphone widely available
14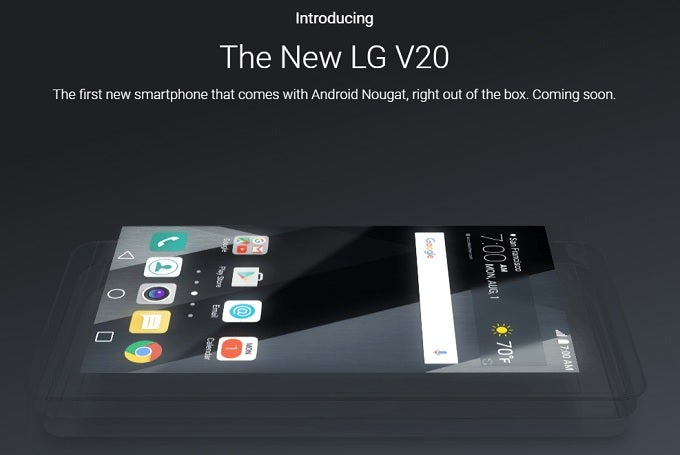 LG is probably very proud that it will be the first company to announce a smartphone that runs Android Nougat right out of the box. Many of you have probably know by now the South Korean company plans to announce the LG V20 on September 6, which is less than two weeks from now.
However, even if LG V20 will be the first Android Nougat smartphone announced, it's highly unlikely to be the first to reach consumers' hands as well.
According to AndroidPolice's David Ruddock, it's the Nexuses smartphones that are likely to be first widely available, long before LG V20 will actually hit shelves. "
LG V20 may be the first phone *in the world* to ship with Nougat. But Nexuses will almost definitely be first widely available
," says David.
If you've been making plans for the upcoming LG V20, then you might want to reconsider if the information proves to be accurate. That's if you want to be among the first people's in the world to own a smartphone that ships with Android Nougat.
Either it's something related to marketing or LG simply decided that it will be beneficial for the V20 sales to announce it much earlier than its actual availability.
For the time being,
LG V20 is rumored to arrive
in the United States via T-Mobile on September 23 and it will cost $649 outright. But we will certainly found out more by the time LG formally announces the smartphone on September 6.
Until then, let's add the fact that aside Android Nougat, the V20 will provide users with "the best video and audio experience" thanks to a partnership with B&O Play. Also, the smartphone is likely to come with a dual camera setup and possibly some other interesting features.